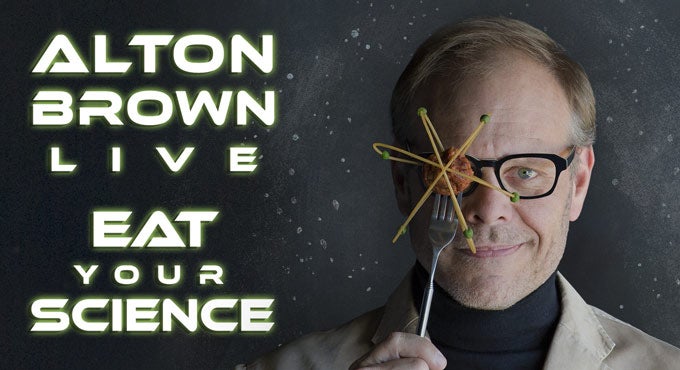 Aug 11, 2016
Alton Brown Live Tickets On Sale Now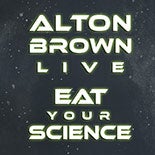 EAST LANSING – Cutthroat Kitchen host ALTON BROWN will bring his hilarious new production EAT YOUR SCIENCE to Wharton Center on Friday, April 7, 2017. Tickets are on sale now and are available online, at the Auto-Owners Insurance Ticket Office, or by calling 1-800-WHARTON.
Brown created a new form of entertainment – the live culinary variety show – with his Edible Inevitable Tour. Brown says fans can expect "all-new everything including songs, new comedy, new puppets, and bigger and better potentially dangerous food demonstrations." Critics and fans have raved about the interactive components of Brown's shows. He promises "plenty of new therapy-inducing opportunities during our audience participation segments. I don't want to give too much away, but this time we're going to play a little game." Brown has a knack for mixing together science, music and food into two hours of pure entertainment. "Plus, you'll see things I've never been allowed to do on TV."
Brown, author of the James Beard Award-winning "I'm Just Here for the Food" and New York Times bestselling sequence "Good Eats", is releasing his new cookbook, "Alton Brown: EveryDayCook", through Ballantine Books on September 27, and it is available for preorder now. He has hosted numerous series including Cutthroat Kitchen, Camp Cutthroat and Iron Chef America and created, produced and hosted the Peabody Award-winning series Good Eats for 13 years on Food Network; Good Eats can still be seen on the Cooking Channel and Netflix.
Print This Page