Apr 11, 2016
Wharton Center's 2016-2017 Season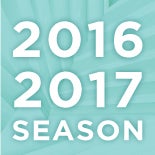 EAST LANSING, Mich. — Wharton Center announces its 2016-2017 presentations – a season that Executive Director Mike Brand calls, "...an amazing lineup of firsts, favorites and homecomings."
The season features eight incredible Broadway smash hits in the MSU Federal Credit Union Broadway at Wharton Center series, including the return of the most requested production in Wharton Center's history – the ever-"Popular" WICKED, flying into East Lansing for the fourth time. Winner of over 100 international awards, including a Grammy® and three Tony® Awards, Wicked is "Broadway's biggest blockbuster" (The New York Times).
Firsts
Joining the stellar Broadway season are some firsts: the Tony Award® winning Best Musical (2014) A GENTLEMAN'S GUIDE TO LOVE & MURDER, a rip-roaringly funny comedy about an heir to a family fortune who sets out to murder his way to riches – all in time for tea; the Grammy Award® winner for Best Musical Theatre Album (2015) BEAUTIFUL – THE CAROLE KING MUSICAL, chronicles the Tony® and Grammy® winning artist who transformed the music industry and wrote the soundtrack of a generation; the winner of the 2015 Tony Award® for Best New Play, the acclaimed National Theatre production of THE CURIOUS INCIDENT OF THE DOG IN THE NIGHT-TIME is a visual journey that transports audiences into the extraordinary brain of a boy trying to solve the mysterious death of his neighbor's dog. The season concludes with one of the most revolutionary productions ever to hit Broadway: FUN HOME, winner of five 2015 Tony Awards® including Best Musical. Lansing's own playwright, Lisa Kron, won Tony Awards® for Best Book of a Musical and Best Score for this life-affirming work. Based on Alison Bechdel's best-selling graphic memoir, FUN HOME is a groundbreaking musical about unravelling the mysteries of childhood.
Favorites
Returning favorites include the masterpiece CABARET, produced by the critically acclaimed and award-winning Roundabout Theatre Company. Sam Mendes' Tony Award® winning production is about following your heart while the world loses its way, and it features some of the most memorable songs in musical theatre history. MAMMA MIA! returns to Wharton Center for the 5th time, the internationally-acclaimed Broadway party featuring all the ABBA hits you know and love. The Pulitzer Prize and Tony Award® winning masterpiece RENT takes the stage in a vibrant 20th Anniversary touring production. This powerful, gut-punch hit chronicles the darker side of life, and speaks volumes about the power of friendship and the meaning of love.
The crowning glory of this mesmerizing season is the opening Broadway event: the return of WICKED for three weeks in November. Variety calls WICKED "a cultural phenomenon," and it continues to break box office records. Long before that girl from Kansas arrives in Munchkinland, two girls meet in the land of Oz. One—born with emerald green skin—is smart, fiery and misunderstood. The other is beautiful, ambitious and very popular. How these two grow to become the Wicked Witch of the West and Glinda the Good Witch makes for a story that The New York Times calls "...the defining musical of the decade."
In addition to the outstanding Broadway lineup, there is a smorgasbord of groundbreaking performing arts that brings the world to Wharton Center with breathtaking visuals and heart-pounding passion. The 2016-2017 season is rounded out by an unparalleled selection of today's biggest and brightest acts.
Homecomings
ERNIE – THE PLAY returns in August after a sold-out run in 2015. Mitch Albom's hit play brings beloved Hall of Fame broadcaster Ernie Harwell to life in a love story about baseball and 20th-century Americana. Award-winning actor, singer and dancer SUTTON FOSTER returns to her Michigan home bringing her silky smooth voice to Wharton Center's Cobb Great Hall stage, lighting it up with her sparkling personality and beautiful interpretations of the American songbook. After a decade of silence, STOMP returns – providing an explosive, provocative experience in which audiences revel in churning rhythms and foot-stomping beats.
…and more!
One of the most influential saxophonists and composers in the pantheon of modern music, let alone jazz, Wayne Shorter celebrates his 83rd year in 2016 with a stop at Wharton Center. The WAYNE SHORTER QUARTET features Grammy Award® winner Danilo Pérez on piano, three-time Grammy Award® winner John Patitucci on bass and widely respected Brian Blade on drums, generating a thunderstorm of electric jazz. Acclaimed pianist YEFIM BRONFMAN makes his Wharton Center premiere, creating passionate poetry with a repertoire that includes Debussy, Stravinsky and Schumann. The ALVIN AILEY AMERICAN DANCE THEATER weaves an invigorating tale of the American experience through dance – including a performance of their signature masterpiece, Revelation. World-renowned violinist SARAH CHANG joins the PRAGUE PHILHARMONIA for a captivating night of Dvořák and Smetana from the most requested recording orchestra in Europe. ART OF TIME ENSEMBLE, featuring Steven Page of Barenaked Ladies and Glen Phillips from Toad the Wet Sprocket, re-imagines the groundbreaking Beatles album SGT. PEPPER'S LONELY HEARTS CLUB BAND, in a live performance that showcases the universality and high art of this pop-culture phenomenon. The season is rounded out by four fun family shows taken from children's literature – each priced to cost less than $60 for a family of four – and three World View Lectures from some of the globe's greatest minds.
The best way for a patron to experience the events in this amazing season is by becoming a Wharton Center season subscriber. Subscribers receive benefits that include significant discounts and access to the best seats before they go on sale to the general public. Subscribers can save up to 30% off public ticket prices – it is like buying six shows for less than the price of five! In addition, they receive special offers throughout the season, and can take advantage of incentives that include a patron discount card offering great discounts at local retailers and restaurants.
Patrons can request brochures by calling 1-800-WHARTON. Interactive brochures are online at whartoncenter.com.
Print This Page