Mar
24
, 2018
LSO: Sibelius & Saint-Saens
MasterWorks Series Presented by The Loomis Law Firm
Cobb Great Hall
MasterWorks 05: Sibelius & Saint-Saens featuring Hon Hong, cello
NIBLOCK: Three American Dances
SAINT-SAENS: Cello Concerto No. 1
SIBELIUS: Symphony No. 3
In celebration of his 100th birthday, this program opens with a composition of James Niblock, former concertmaster of the Lansing Symphony. The Symphony also celebrates a current Principal player, cellist Hong Hong, who takes centerstage to share his artistry in Saint-Saens' Cello Concerto.
You may also like...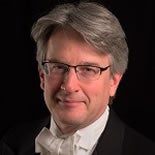 MasterWorks Series Presented by The Loomis Law Firm
Cobb Great Hall
Policies & Accessibility
What Accessibility Services are offered at Wharton Center?

Wharton Center offers many patron services including Audio Description, Sign Language Interpretation, Assisted Listening Devices, Barrier-Free Parking and Wheel Chair Pick-up. Please visit the Accessibility page for more information.

Helpful Tips and Personal Responsibility Statement

To ensure your visit to Wharton Center is a great one, please visit the Helpful Tips page. Questions about cameras, children, late seating and parking can be answered here.

Can I exchange my ticket? What happens if I lose my ticket?