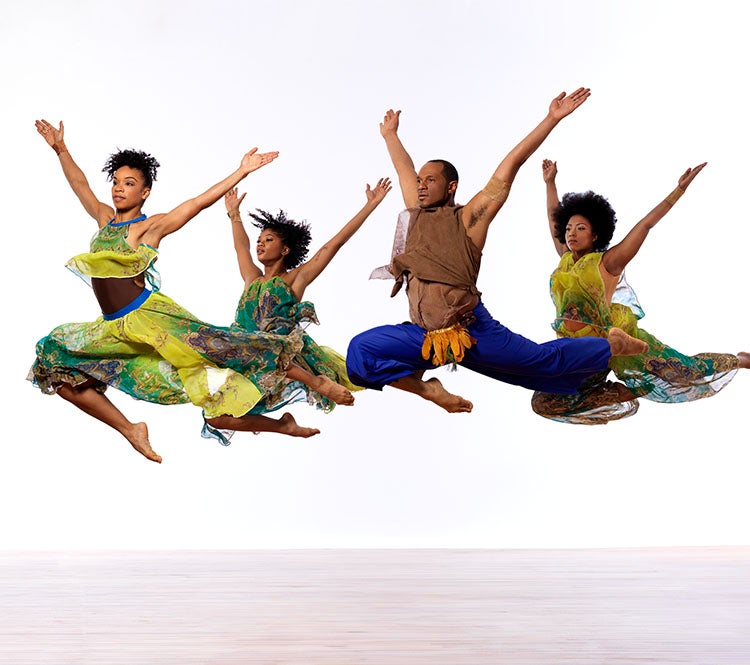 Feb
3
, 2021
Cobb Great Hall
Ronald K. Brown/EVIDENCE
Feb
3
, 2021
Cobb Great Hall
Ronald K. Brown/EVIDENCE
"Astounding, something to be sensed as well as seen." —The New York Times
Ronald K. Brown/EVIDENCE has moved audiences for over 30 years. Praised by The New York Times as "one of the most profound choreographers of his modern dance generation," Ronald K. Brown blends African, modern, ballet and social dance styles to tell stories that illuminate fundamental aspects of the human experience. Brown uses movement to reinforce the importance of community in African American culture and to acquaint audiences with the beauty of traditional African forms and rhythms.
---
Sponsored by MSU Federal Credit Union with additional support from Jackson National Life Insurance Company.
Engagement Events

There will be an AfterChat following this performance inside the Great Hall.

[email protected] is Wednesday, February 3, 2021. Tickets just $50 with Season Package.

Group Information

Groups tickets are available.
YOU MAY
ALSO ENJOY: