Mar
13 - 18
, 2018
Something Rotten!
Broadway's Hilarious New Smash
Cobb Great Hall
With 10 Tony® nominations including Best Musical, Something Rotten! is a "big, fat hit!" (New York Post). Set in the '90s – the 1590s – this hilarious smash tells the story of Nick and Nigel Bottom, two brothers who are desperate to write their own hit play while the "rock star" Shakespeare keeps getting all the hits. When a local soothsayer foretells that the future of theatre involves singing, dancing and acting at the same time, Nick and Nigel set out to write the world's very first MUSICAL! With its heart on its ruffled sleeve and sequins in its soul, Something Rotten! is "The Producers + Spamalot + The Book of Mormon. Squared!" (New York Magazine).
"The FUNNIEST THING since THE BOOK OF MORMON!" –AP
"INGENIOUS! OUTRAGEOUS! IRRESISTIBLE!" –Variety

There will be an AfterChat following Thursday's performance inside the Great Hall.
For most audiences, ages 8+.
You may also like...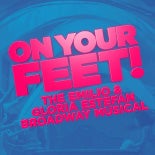 The Emilio & Gloria Estefan Musical
Cobb Great Hall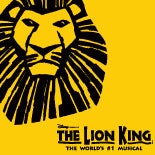 Policies & Accessibility
What Accessibility Services are offered at Wharton Center?

Wharton Center offers many patron services including Audio Description, Sign Language Interpretation, Assisted Listening Devices, Barrier-Free Parking and Wheel Chair Pick-up. Please visit the Accessibility page for more information.

Helpful Tips and Personal Responsibility Statement

To ensure your visit to Wharton Center is a great one, please visit the Helpful Tips page. Questions about cameras, children, late seating and parking can be answered here.

Can I exchange my ticket? What happens if I lose my ticket?