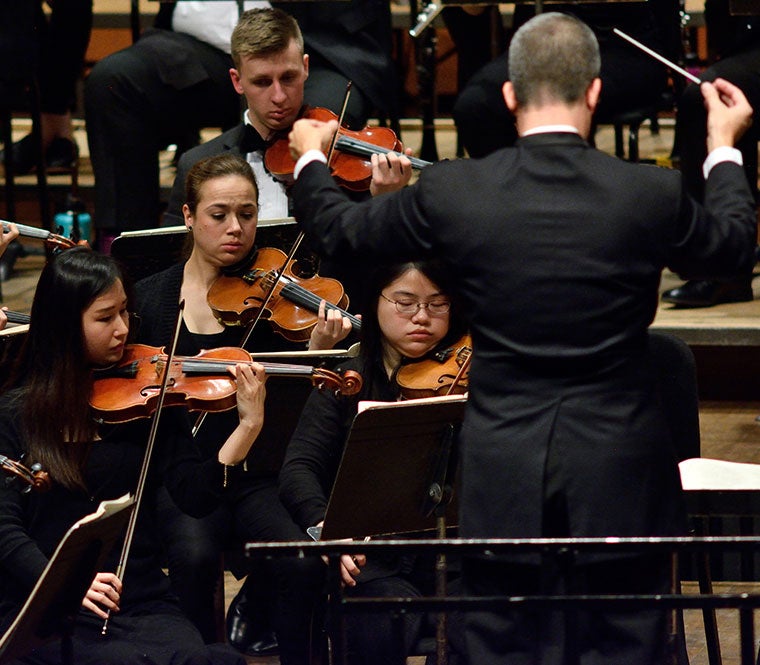 Mar
20
, 2020
Cobb Great Hall
Symphony Orchestra
College of Music
Mar
20
, 2020
Cobb Great Hall
Symphony Orchestra
College of Music
Joseph Hodge, conductor
Presenting MSU's annual "Honors Concert."
Repertoire to be determined upon completion of the honors competition.
The Symphony Orchestra is comprised of the most advanced string, wind, brass, and percussion musicians in the College of Music. It maintains an intense schedule of six orchestral performances and two full opera productions each season. The repertoire chosen is often advanced, and draws from both the well-established orchestral canon and new works by living composers. Participation in the Symphony Orchestra is by audition only.
YOU MAY
ALSO ENJOY: