Oct

4

, 2018
Vocal powerhouse and four-time Grammy winner Renée Fleming, returns by demand to Wharton Center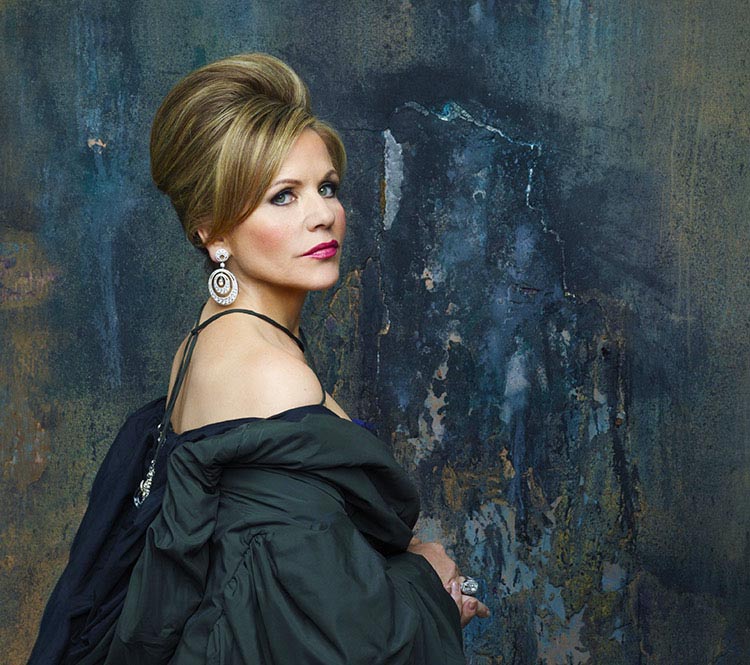 Vocal powerhouse and four-time Grammy winner Renée Fleming, returns by demand to Wharton Center on Tuesday, October 16, 2018, at 7:30pm in the Cobb Great Hall. Tickets are available online, at the Auto-Owners Insurance Ticket Office, or by calling 1-800-WHARTON.
Arguably the world's leading soprano voice, Renée Fleming is fresh off her Tony-nominted Broadway performance in Carousel. Ms. Fleming was also the first classical artist to perform at a Super Bowl and has been presented with the National Medal of Arts, the highest award given to artists by the U.S. government.
Commonly referred to as "The people's diva," Renée Fleming regularly graces the world's greatest opera stages and concert halls, and over the past few seasons has hosted a variety of television and radio broadcasts, including the Metropolitan Opera's "Live in HD" series for movie theaters and television, and "Live From Lincoln Center" on PBS. Her soaring lyric soprano voice has gained her some of the biggest operatic roles in the world and has even booked her gigs like performing at President Barack Obama's inauguration in 2009.
Classic CD magazine summed up Renée Fleming's personality and astounding career best by saying, "Fleming has the natural girl-next-door approachability but she still maintains the presence of the diva." Vogue refers to Fleming as "the most gorgeous and busiest opera star on the circuit!" Ms. Fleming is also an author, educator, director, arts advocate and spokesperson.
Long-time collaborator Richard Bado will be Ms. Fleming's accompanist for the evening. Having known each other since they were classmates at the Eastman School of Music, Mr. Bado has gone on to become a distinguished conductor, pianist, music director and educator. Bado has performed with and accompanied world-class artists around the globe.
The evening's program includes (but is not limited to) Schubert, musical theater selections (from her new album Renée Fleming: Broadway), and songs & arias from the three major films that have just featured her, The Shape of Water, Three Billboards Outside Ebbing, Missouri, and Bel Canto.