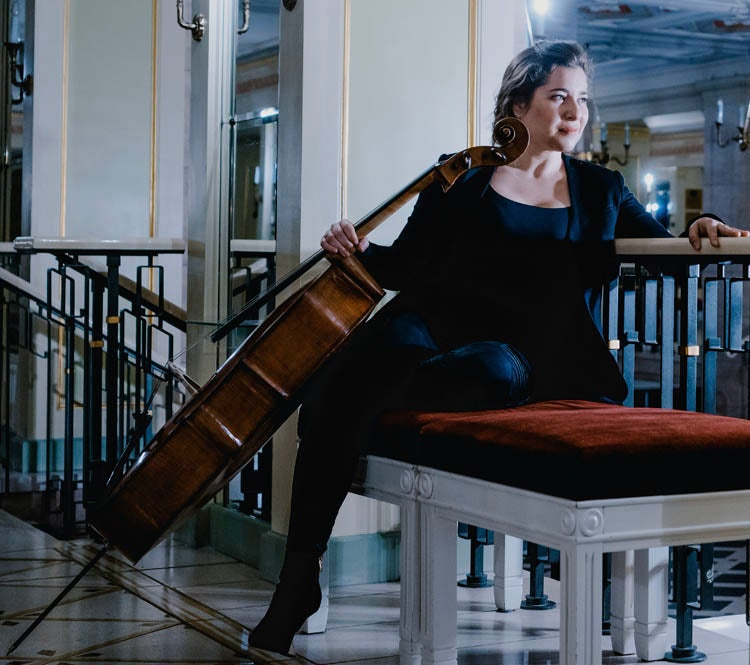 Apr
15
, 2021
Cobb Great Hall
Trondheim Soloists with Alisa Weilerstein, Cello
Apr
15
, 2021
Cobb Great Hall
Trondheim Soloists with Alisa Weilerstein, Cello
With ten Grammy® nominations, Norway's Trondheim Soloists are a musical force to be reckoned with. Joined by their new artistic partner, cello star Alisa Weilerstein, this not-to-be-missed performance features Haydn's Cello Concerto in C Major and D Major, and Schoenberg's stunning Verklärte Nacht ("Transfigured Night"), a warm and romantic work with no hint of the style for which Schoenberg became known.
"(Weilerstein) gives us an immediate demonstration of her powers as the soloist in two Haydn cello concertos … delivered with such volatile passion and flying fingers that no trace of dust remains." –The Times (UK)
"... their playing has a buoyancy and energy that in the Haydn form the ideal springboard for Weilerstein's playing as it leaps and dances in and out of the larger texture." –The Guardian
---
Sponsored by MSU Federal Credit Union.
Media sponsor WKAR.
Group Information

Groups tickets are available.
YOU MAY
ALSO ENJOY: