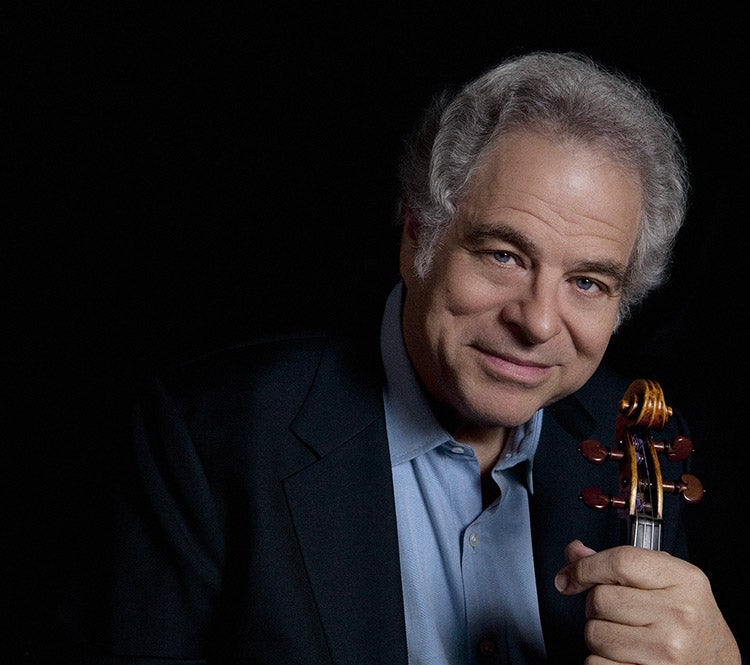 May
4
, 2021
Cobb Great Hall
An Evening with Itzhak Perlman
Canceled
May
4
, 2021
Cobb Great Hall
An Evening with Itzhak Perlman
Canceled
Undeniably the reigning virtuoso of the violin, Itzhak Perlman enjoys superstar status rarely afforded a classical musician. Beloved for his charm and humanity as well as his talent, he is treasured by audiences throughout the world who respond not only to his remarkable artistry, but also to the irrepressible joy he finds in making music. This new program is the culmination of many years of Mr. Perlman being urged to share the story of his life and career through anecdotes, musical pieces and personal photos from his archives. It is a first-ever experience for audiences to learn more about the extraordinary 13-year-old boy who became a household name over 60 years ago.
---
Sponsored by MSU Federal Credit Union with additional support from Jackson National Life Insurance Company; Mayberry Homes; and ProAssurance Casualty Company.
Media sponsor WKAR.
Group Information

Groups tickets are available.
YOU MAY
ALSO ENJOY: