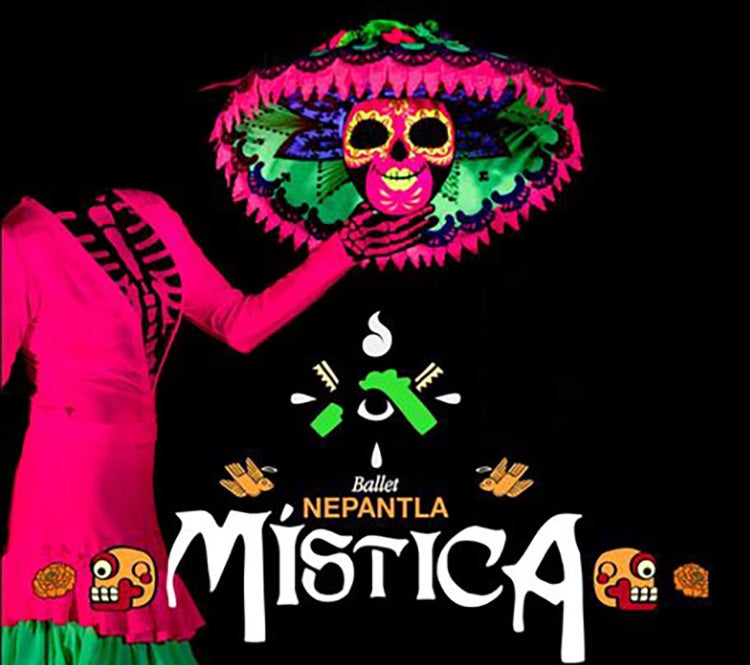 Sep
15
, 2023
Cobb Great Hall
Ballet Nepantla
Sep
15
, 2023
Cobb Great Hall
Ballet Nepantla
Free admission: register online
The Chicano/Latino Studies Program has partnered with the Hispanic/Latino Commission of Michigan (HLCOM), the College of Social Science and the Institutional Diversity and Inclusion Office to bring Ballet Nepantla to perform Mística.
BALLET NEPANTLA is a New York City-based professional company that partners with the Edinburg Dance Theatre, a nonprofit organization based in Edinburg, TX.
Ballet Nepantla fuses classical and contemporary ballet with Mexican folklórico. Through innovative choreography and harnessing the musical richness of traditional narratives, Nepantla will perform Mística a story ballet that honors the dead. Mística tells stories of the ancients through new choreographic renditions of El Venado, Viejitos, and other traditional favorites. New stories also emerge, performed in black light, as the dead come back to life in celebratory fashion. Ballet Nepantla's choreography employs a fusion style of storytelling, where Mexican folklórico, classical ballet, and contemporary dance come together to create an emerging genre. Mística honors our ancestors, and the dead take the stage as the centerpiece of the show. Performed in blacklight, Mística ignites the senses and accentuates the evocative beauty of Día de Muertos.
Registration

Whereas the event is FREE and open to the public, you will need to register online (there WILL NOT be registration on site). Register your entire party as soon as possible.