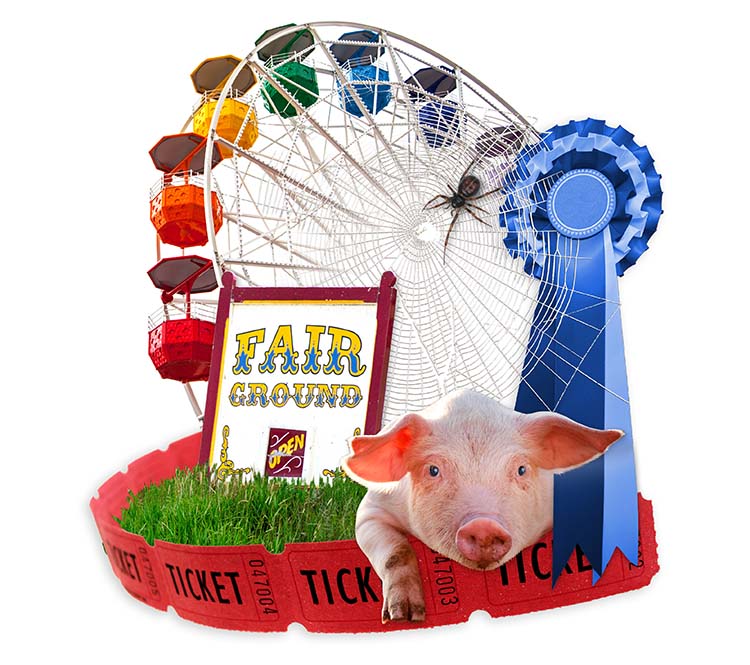 Feb
22
, 2023
Fairchild Theatre
Charlotte's Web Sensory-Friendly Performance
MSU Department of Theatre
Feb
22
, 2023
Fairchild Theatre
Charlotte's Web Sensory-Friendly Performance
MSU Department of Theatre
Adapted by Joseph Robinette
Directed by Ann Folino White
Produced by special arrangement with THE DRAMATIC PUBLISHING COMPANY of Woodstock, Illinois
Based on E.B. White's loving story of a pig named Wilbur and a little gray spider named Charlotte, this treasured tale explores bravery, selfless love, and the true meaning of friendship. Wilbur has a problem: how to avoid winding up as pork chops! Charlotte weaves a solution which not only makes Wilbur a prize pig but ensures his place on the farm forever.
Funding for the tours, pre-show activities, and Sensory-Friendly Performance is made possible in part by a grant from Michigan Humanities, an affiliate of the National Endowment for the Humanities.
Sensory-Friendly Performance

The performance will include a pre-show workshop and social narrative from 6–6:45pm, led by the MSU Sense-Ability ensemble to introduce audience members to elements of the show. During the performance, there will also be alternative activity areas available. The MSU Sense-Ability Ensemble are trained to create innovative, multisensory, interactive theatrical performances for audiences that are neurodiverse and support MSU sensory-friendly performances.

Audience members will be welcome to stand, move around, enter and exit the theatre as needed. Ushers will be trained to welcome and assist with mobility needs.
Audience members are invited to bring their own sensory supports
Sensory supports and interactive social story materials will be available
Noise-cancelling headphones will be available
Lowered sound levels and lighting effects will be used onstage
House lights will remain on, at a low level, in the theatre

To register for pre-show activities or for more information, please contact Dionne O'Dell at odelldio@msu.edu.