Mar
24
, 2018
Clementine
PRESENTED BY TheatreworksUSA
Pasant Theatre
Clementine is having a terrible week, but this spunky eightyear-old doesn't let her daily visits to the principal's office get her down! Clementine tries to help out her friend, but ends up in a lot of trouble for it...until finally she's worried that her parents might consider her "the hard one" in the family. They're up to something mysterious. Are they thinking they'd be better off if they only had her little vegetable-named brother? Join America's favorite curly-haired carrot-top as she navigates the hilarious waters of friendship, family, school and mischief on an epic third-grade adventure you'll never forget.
Recommended for ages 6-11.
This series is made possible in part by Granger, Jackson National Life Insurance Company; and SuttonAdvisors, PLC. Supported by Michigan Council for Arts and Cultural Affairs and the National Endowment for the Arts.
Media Sponsor: WKAR
You may also like...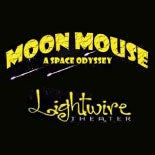 PRESENTED BY LIGHTWIRE THEATER
Cobb Great Hall
Event Details
Mar

24

, 2018

Pasant Theatre

Tickets $15

Contact our Group Sales Dept. for Group Rates at 517.884.3130
Policies & Accessibility
What Accessibility Services are offered at Wharton Center?

Wharton Center offers many patron services including Audio Description, Sign Language Interpretation, Assisted Listening Devices, Barrier-Free Parking and Wheel Chair Pick-up. Please visit the Accessibility page for more information.

Helpful Tips and Personal Responsibility Statement

To ensure your visit to Wharton Center is a great one, please visit the Helpful Tips page. Questions about cameras, children, late seating and parking can be answered here.

Can I exchange my ticket? What happens if I lose my ticket?