Nov
3
, 2017
David Sedaris
Cobb Great Hall
The celebrated NPR humorist and bestselling author returns for an evening of captivating conversation and social satire. His sardonic wit and incisive social critiques make David Sedaris one of the world's pre-eminent humorists. He slices through cultural euphemisms and political correctness with masterful satire and keen observations on the human condition. He is the author of Me Talk Pretty One Day, Dress Your Family in Corduroy and Denim, When You Are Engulfed in Flames, Let's Explore Diabetes with Owls and more. His latest work, Theft by Finding, was just released in June 2017. Don't miss this evening of hilarious brilliance!
Sponsored by Piper & Gold Public Relations.
Media Sponsor: Michigan Radio
You may also like...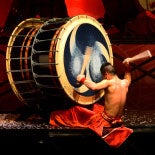 CHOUSENSHA – THE CHALLENGERS
Cobb Great Hall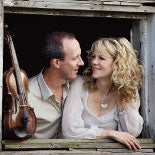 Visions From Cape Breton & Beyond
Cobb Great Hall
Event Details
Nov

3

, 2017

Cobb Great Hall

Tickets from $32

Contact our Group Sales Dept. for Group Rates at 517.884.3130
Policies & Accessibility
What Accessibility Services are offered at Wharton Center?

Wharton Center offers many patron services including Audio Description, Sign Language Interpretation, Assisted Listening Devices, Barrier-Free Parking and Wheel Chair Pick-up. Please visit the Accessibility page for more information.

Helpful Tips and Personal Responsibility Statement

To ensure your visit to Wharton Center is a great one, please visit the Helpful Tips page. Questions about cameras, children, late seating and parking can be answered here.

Can I exchange my ticket? What happens if I lose my ticket?