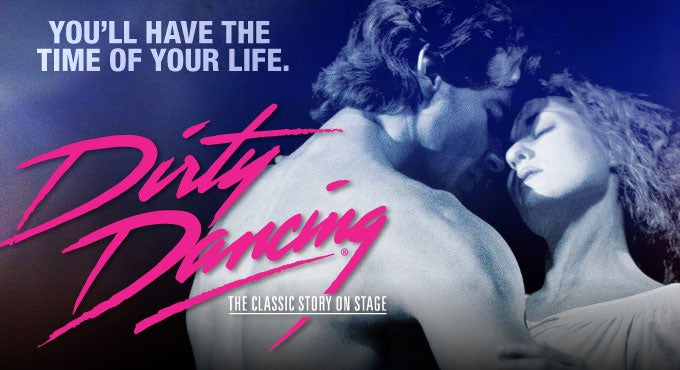 Nov
10
-
15
, 2015
Cobb Great Hall
Dirty Dancing
The Classic Story On Stage
Nov
10
-
15
, 2015
Cobb Great Hall
Dirty Dancing
The Classic Story On Stage
Preview the Program HERE.
Dirty Dancing is an unprecedented live musical experience, with spine-tingling music, passionate romance, and sensational dancing. This worldwide smash hit features the hit songs "Hungry Eyes," "Hey Baby," "Do You Love Me?" and the heart-stopping "(I've Had) The Time Of My Life." It's the summer of 1963. On vacation in New York's Catskill Mountains with her older sister and parents, 17-year-old Baby shows little interest in the resort activities, and instead discovers her own entertainment when she stumbles upon the staff quarters as an all-night dance party is in full swing. Mesmerized by the raunchy dance moves and the pounding rhythms, Baby can't wait to be part of the scene...especially when she catches sight of Johnny Castle, the resort dance instructor. Life changes forever for Baby as she is thrown in at the deep end as Johnny's leading lady both on stage and off, with breathtaking consequences. You'll have the time of your life!
Run Time: 2 hours 20 minutes which includes a 20 minute intermission.
For all audiences, ages 10 and up.
East Lansing engagement is welcomed by BZEM Group at Merrill Lynch; Farm Bureau Insurance; and Honigman Miller Schwartz and Cohn.
Additional Ticket Information

Run Time: 2 hours 15 minutes which includes a 20 minute intermission.

For all audiences, ages 10 and up.

Group Information

Contact our Group Sales Dept. for Group Rates at 517.884.3130