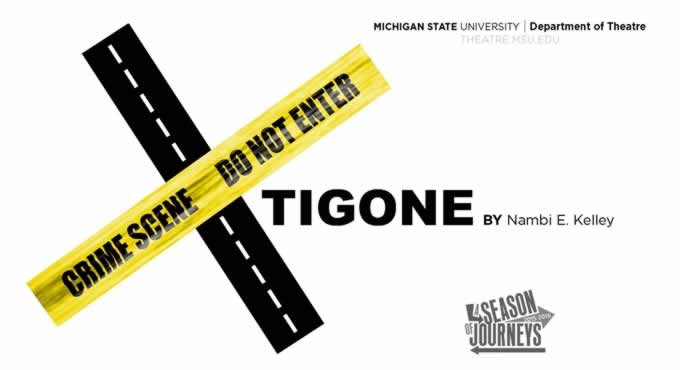 Mar
31
-
Apr
3
, 2016
Arena Theatre
XTIGONE
Mar
31
-
Apr
3
, 2016
Arena Theatre
XTIGONE
This show will be chosen as part of a national search related to global diversity and inclusion.
XTIGONE
ARENA THEATRE
By Nambi E. Kelley
Directed by Dr. Shondrika Moss-Bouldin
Chicago. Present day. Xtigone's brothers have been killed in drive-by shootings by each other's rival gang. Her uncle, Marcellus da Man, calls a press conference on CNN to announce that the bodies should be buried instead of uncovering the reality of violence in the streets of the city. Will Xtigone go against her powerful uncle and risk death by uncovering her brothers' bodies? Using hip hop poetry, dance, and dialogue that speaks with an urban voice, this re-imagining of Sophocles' Antigone tells the story of the ill-fated Xtigone and her quest for her community's truth.
ARENA THEATRE
Post-Show Discussion on Thursday, March 31, 2016 (Following the Performance)
Director Pre-Show Discussion Sunday, April 3, 2016 at 1:15 PM
Additional Ticket Information

Seniors and Faculty: $11

The ticket office at the Arena Theatre opens one hour prior to the show with the doors opening 30 minutes prior.