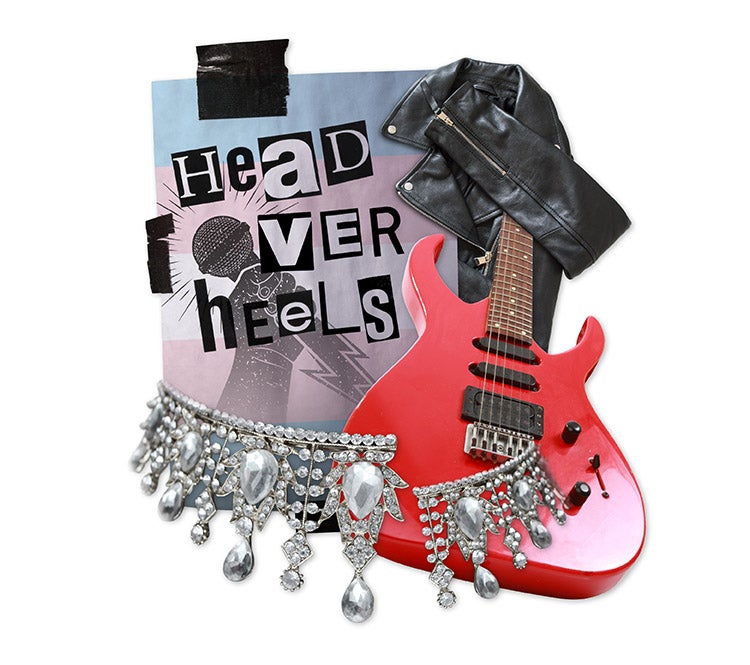 Feb
18
-
27
, 2022
Fairchild Theatre
Head Over Heels
MSU Department of Theatre
Feb
18
-
27
, 2022
Fairchild Theatre
Head Over Heels
MSU Department of Theatre
Songs by the Go-Go's
Based on 'The Arcadia by Sir Philip Sidney
Conceived and Original book by Jeff Whitty
Adapted by James Magruder
Directed and Choreographed by Brad Willcuts
Music Direction by Dave Wendelberger
This new musical comedy, set to the music of the iconic 1980's all-female rock band The Go-Go's, follows the escapades of a royal family on an outrageous journey to save their beloved kingdom from extinction—only to discover the key to their realm's survival lies within each of their own hearts.
Pre and post show discussions

Director Pre-Show Discussion Sunday, February 20, 2022, at 1:15pm

Post-show discussion on Thursday, February 24, 2022, following the performance

Covid-19 Protocols

Updated as of January 1, 2022. Safety requirements in place at Wharton Center:

Proof of vaccinations or negative test for ages 12 and older.

Provide proof of vaccination by showing an original vaccination card, a copy of the card or a digital photo on a smartphone, AND a photo ID, such as a driver's license or passport.
Unvaccinated patrons must show a negative COVID-19 test. Your test must list the results, a time stamp within 72 hours before your performance time, your name AND be presented with a photo ID.
Michigan State University students, faculty and staff can show their University ID as proof of compliance with the university's vaccine mandate.

Wearing of masks indoors, regardless of vaccination status, for the duration of the performance.

Refunds
Contact the ticket office by email or phone for information on how to proceed.