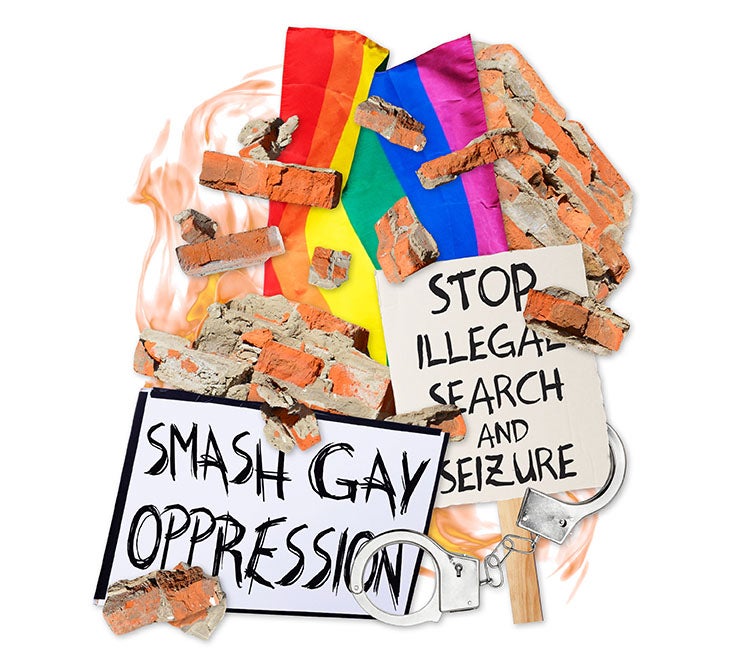 Mar
18
-
27
, 2022
Arena Theatre
Hit the Wall
MSU Department of Theatre
Mar
18
-
27
, 2022
Arena Theatre
Hit the Wall
MSU Department of Theatre
Written by Ike Holter
Directed by Liz Gray
Hit the Wall tells the story of the historic Stonewall Riots with a spirit of rebellion and self-affirmation. The historic confrontation in the summer of '69 upended the marginalization and prejudice that incited the LGBQT+ community and reveals ten unlikely revolutionaries, caught in the turmoil and fighting to claim "I was there."
Covid-19 Protocols

Effective March 6, 2022, masks, proof of vaccination and tests are no longer required at Wharton Center for this performance.

Protocols can change at anytime and ticket holders are requested to check again for up to date requirements closer to the event date.

Refunds
If a patron becomes ill, they may contact the Ticket Office for a refund up to three days prior to the scheduled event.

Content Notice

This production contains sexual content, simulated sexual violence, simulated violence, and adult language. Please note that this production includes charged language in connection to race, sexual orientation, and gender identity/expression. Theatrical haze, fog, strobe lighting effects, and loud music will be used.

Pre and post show discussions

Pre-Show Discussion Sunday, March 20 at 1:15pm

Post-Show Discussion on Thursday, March 24 (Following the Performance)

Arena Theatre Ticket Office

The ticket office at the Arena Theatre opens one hour prior to the show with doors opening 30 minutes prior. It will close 5 minutes after the posted start time as late seating beyond that point will disrupt the performers and fellow audience members.