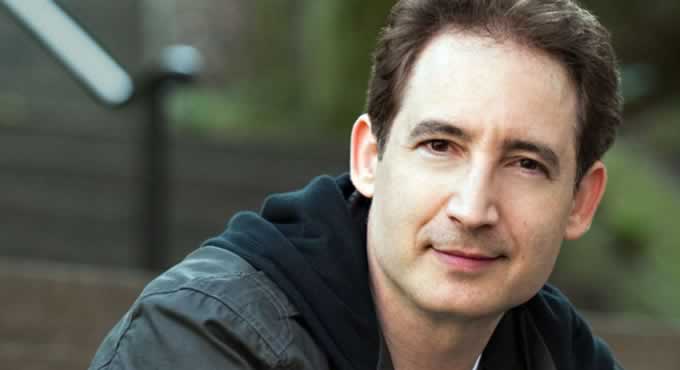 Apr
12
, 2016
Cobb Great Hall
Dr. Brian Greene
Presented by MSU Science Festival
Apr
12
, 2016
Cobb Great Hall
Dr. Brian Greene
Presented by MSU Science Festival
Special guest speaker Dr. Brian Greene
World-renowned physicist, science communicator, education innovator, and author of The Elegant Universe and Fabric of the Cosmos, both adapted into PBS Nova programming, will present…
"The Drive to Innovate:
Stories from the Frontiers of Discovery":
Innovation, exploration, and discovery are deeply ingrained in human nature, and the keys to their success transcend disciplines. Professor Greene uses three stories from the frontiers of science to examine how essential features — staying the course while shedding expectations, maintaining individuality while working collaboratively, accepting failure while pushing for success — can coalesce into breathtaking results. Sparking new insights, this presentation explores how we can unleash our innate drive to innovate.
Brian Greene received his undergraduate degree from Harvard University in 1984 and his doctorate from Oxford University in 1986, where he was a Rhodes Scholar.
His first book, The Elegant Universe was finalist for the Pulitzer Prize in General Nonfiction, won Britain's top prize for a book on science, has sold more than a million copies worldwide, and became an award winning three-part NOVA special. His second book, The Fabric of the Cosmos, was adapted to a four-part NOVA series, hosted by Dr. Greene, spent half a year on the New York Times bestseller list and inspired the Washington Post to call him "the single best explainer of abstruse concepts in the world today." His latest book, The Hidden Reality, debuted at number 4 on the New York Times bestseller list and is a considered exploration of the science of parallel universes.
With Emmy award winning journalist Tracy Day, Greene is also co-founder of the The World Science Festival. The Festival debuted in New York City in the spring of 2008, has since drawn an audience of nearly 500,000 people to its annual week-long offerings, and has been hailed by the New York Times as a "new cultural institution".
Professor Greene joined the physics faculty of Cornell University in 1990, was appointed to the position of full professor in 1995, and in 1996 he joined Columbia University as a professor of physics and of mathematics. Professor Greene is widely recognized for a number of groundbreaking discoveries in his field of superstring theory, including the co-discovery of mirror symmetry, which launched a vibrant field of research in physics and mathematics, and also the discovery of topology change, which showed that unlike Einstein's General Relativity, in string theory the fabric of space can tear apart. Professor Greene is the co-founder and director of Columbia's Institute for Strings, Cosmology, and Astroparticle Physics, a research center seeking string theory's implications for theories of cosmology.
RUN TIME: 1 hour plus Q&A
We thank the following spnsors for making this special evening with Dr. Greene possible and free of charge.
MSU University Outreach and Engagement, MSU Department of Physics & Astronomy, MSU Office of VP Research and Graduate Studies, FRIB, Dean Transporation, MSU Lyman Briggs Residential College, MSU College of Natural Sciences, MSU Honors College.
(This event will also serve as the Department of Physics and Astronomy's April colloquium)
Additional Ticket Information

"Tickets are not available online. Please arrange for your tickets in person, or by phone, with the Wharton Center Ticket Office."

FREE TICKETED EVENT. EVERYONE MUST HAVE A TICKET TO ENTER INTO THE LECTURE.

RUN TIME: 1 hr., plus Q&A