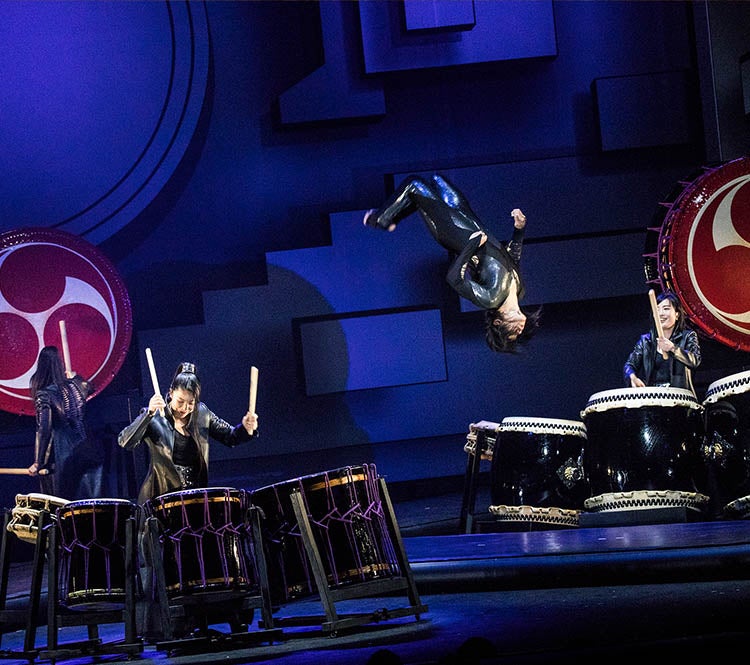 Mar
13
, 2020
Cobb Great Hall
DRUM TAO 2020
Mar
13
, 2020
Cobb Great Hall
DRUM TAO 2020
"Extraordinarily talented…incomparable muscular zeal" —Chicago Tribune
"Undoubtedly one of the finest shows on offer" —Edinburgh Evening News
An athletic ensemble and dazzling costumes meet explosive Taiko drumming and innovative choreography. With hundreds of sold-out events and more than a million spectators, TAO's traditional art of Japanese drumming combined with spectacular modern effects has audiences clamoring for more. The performers live and train at a compound in the mountains of Japan, reaching the highest level of virtuosity after years of intensive study. They offer a young and vibrantly modern take on a traditional art form.
Sponsored by The Doctors Company. Media Sponsor: Michigan Radio.
College Night

College Night hosted prior to the performance by the Wharton Center Student Marketing Organization. RSVP

Program and Run Time

Run time is approximately 2 hours, with a 20 minute intermission.