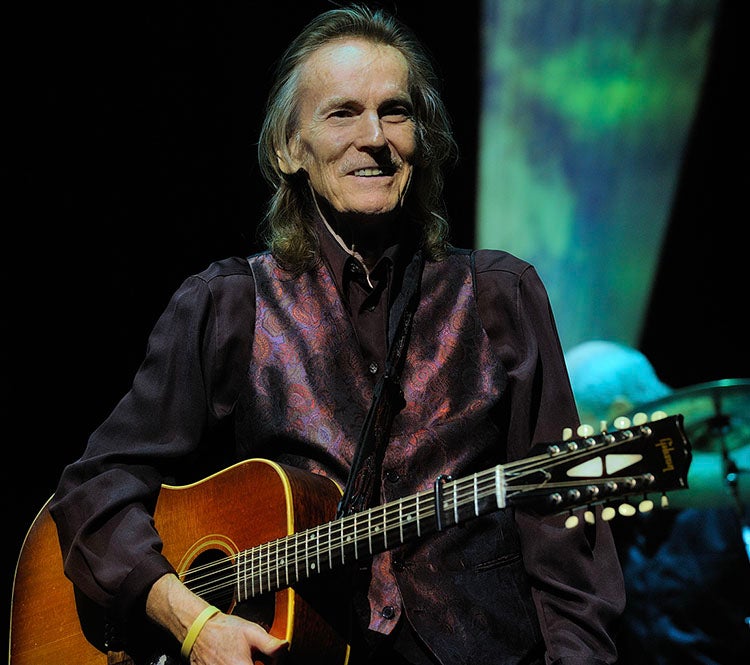 June
18
, 2022
Cobb Great Hall
Gordon Lightfoot
Rescheduled
June
18
, 2022
Cobb Great Hall
Gordon Lightfoot
Rescheduled
After 50 plus active years of hit song making and international album sales well into the multi-millions, it's safe to say that esteemed singer-songwriter and musician Gordon Lightfoot resides with some very exclusive company atop the list of all-time greats. His song catalog is incredibly vast and includes such immortals as "Early Morning Rain," "If You Could Read My Mind," "Carefree Highway," "Sundown," "(That's What You Get) For Lovin Me," "The Wreck Of The Edmund Fitzgerald," "Canadian Railroad Trilogy," "Ribbon Of Darkness," "Beautiful," "Song For A Winter's Night" and "Rainy Day People" to name a few.
But this year is special for the legendary artist, announcing plans for a cross-country USA tour. This tour will feature his well-known hits as well as some deep album cuts for the die-hard fanatics. All of which are woven together with some of Lightfoot's own behind the scenes stories and personal anecdotes about his historic 50-year musical career. The event is sure to be a great thrill for live audiences and anyone who enjoys hearing great music and seeing a living legend in person.
Ticket Refunds for Rescheduled Events

In response to COVID 19, the Gordon Lightfoot performance previously rescheduled for Thursday, May 14, 2020 and September 19, 2019, was postponed and then rescheduled for June18, 2022 at 8pm.

Current ticket holders who cannot attend the rescheduled date can request a refund by bringing the original tickets to Wharton Center Ticket Office, or by calling (517) 432-2000 or 1.800.WHARTON.

Refunds will be honored for all tickets until Monday, November 5, 2021. Beginning November 6 all tickets will be non-refundable.
For those requesting a refund by phone, please have your tickets in hand when calling.
Refunds will be issued using the same method as the original payment. Tickets purchased with cash, check or gift cards/gift certificates will be issued a check from Michigan State University. Please note, tickets purchased through a third-party cannot be refunded by Wharton Center.
Tickets purchased by check, gift card, and cash will be refunded by a Michigan State University check within 6-8 weeks.
Tickets purchased through a third party cannot be refunded by Wharton Center.

COVID-19 Protocols

Masks, regardless of vaccination status, are required indoors for the duration of the performance.

---

COVID-19 related health protocols may be in effect at the time of performance, including some or all of the following, without limitation, required: mask or face coverings, proof of full vaccination for COVID-19 or proof of a negative COVID-19 Test (within 24-72 hours prior to show time), temperature checks, or confirmation of no known symptoms of and exposure to COVID-19. We reserve the right to unilaterally make changes to health protocols according to updated public health guidance, law, or regulations of MSU Administration. Any visitors, including ticket holders who do not comply with any COVID-19 related health protocol, may be required to leave the theater, and their ticket will not be refunded.