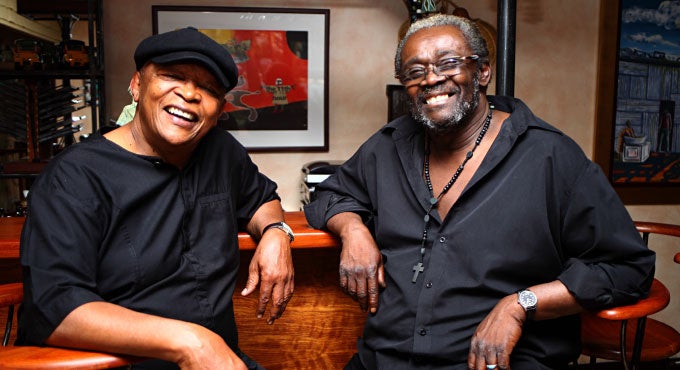 Dec
1
, 2015
Pasant Theatre
Hugh Masekela & Larry Willis: "Best of Friends"
Dec
1
, 2015
Pasant Theatre
Hugh Masekela & Larry Willis: "Best of Friends"
Preview the Program HERE.
Stage Level Seating Just Added! Call 1-800-WHARTON to purchase today!
Don't miss a once-in-a-lifetime opportunity to witness two legendary jazz giants onstage in the intimate Pasant Theatre during this concert event. When Hugh Masekela and Larry Willis first met in the halls of the Manhattan School of Music – Masekela working on his Afro-Jazz sound and Willis his stylistic piano – the jazz world felt a tremor. Over fifty years later, that tremor became a resounding earthquake as these two played their way into the jazz pantheon with tapping feet and smooth melodies. Masekela and Willis possess that rare quality and set of skills that allow them to defy generations and genre barriers – Masekela working with Janis Joplin, The Who, Jimi Hendrix, and Stevie Wonder; Willis playing as keyboardist for the Grammy- winning group Blood, Sweat & Tears. With decade-spanning careers and over 60 albums between them, Masekela and Willis are generational artists who never fade. Watch them work their musical magic and hear their otherwordly tales of life in the business as two school friends reunite as living legends.
Media Sponsor WKAR.
Group Information

Contact our Group Sales Dept. for Group Rates at 517.884.3130