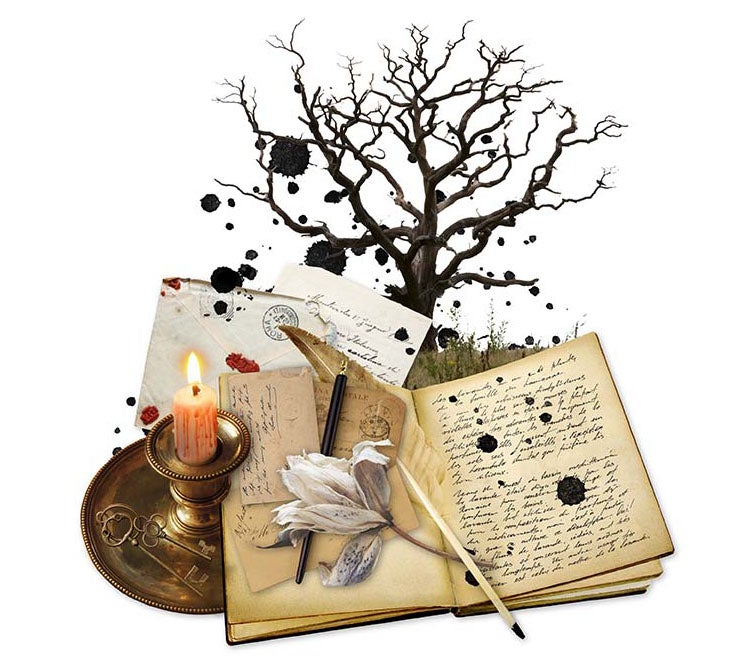 Sep
23
-
25
, 2022
Pasant Theatre
In Emily's Words
ĭmáGen
Sep
23
-
25
, 2022
Pasant Theatre
In Emily's Words
ĭmáGen
Presented by MSU College of Arts and Letters' Department of Theatre and MSUFCU Institute for Arts & Creativity at Wharton Center.
Book, Music & Lyrics by Jessy Tomsko
Guest Directed by Susanna Wolk
Guest Music Direction by Keiji Ishiguri
This year's new musical in development, In Emily's Words tells the story of English novelist Emily Brontë as she is writing the beloved tale of troubled love, Wuthering Heights. This new musical explores her journey as a female writer in the 1840's, battling illness and adversity, while crafting the sweeping story that has left a legacy nearly 200 years after her death. This new musical features Hamilton cast member Jonathan Christopher and more Broadway talent on the same stage with MSU musical theatre students and local high school actors.
In its ninth year, the 2022 ĭmáGen staged concert is a collaboration with the Wharton Center for Arts & Creativity supported by MSU Federal Credit Union and Michigan State University's College of Arts & Letters' Department of Theatre.
A Season of Community

Throughout the year, a diversity of voices and spectrum of representation will both challenge our intellectual and emotional responses to the social conditions in which we live and need to change and champion traditions that bind us together as neighbors making us stronger together. We hope you will consider becoming a season subscriber, so you won't miss another production where MSU is building "Community."

Michigan State University's Department of Theatre has an outstanding history of producing plays that address critical social and cultural issues. From "In the Blood" to "Baltimore" to "Punk Rock," MSU boldly embraces challenging theater.
—Lansing City Pulse

Season Ticket Information

MSU Students:

$75 admits one student to all main stage productions.
(Purchaser must present a current MSU student ID).

Seniors and Faculty:

$90 admits one to all main stage productions.

General Public:

$100 admits one to all main stage productions.

Groups

Groups of 15 or more are eligible for 10% off regular ticket prices. Please note that group tickets must be purchased through the Wharton Center Ticket Office, at (517) 884-3130, at least 24 hours in advance of the date of performance.

Post-Show Discussion

There will be Post-Show Discussions following both performances.