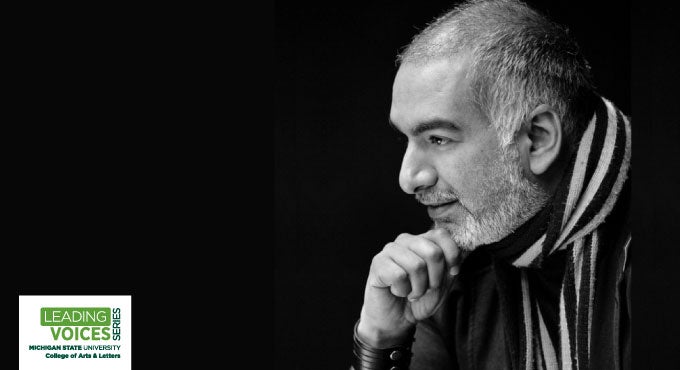 Nov
14
, 2016
Pasant Theatre
IQBAL KHAN
Nov
14
, 2016
Pasant Theatre
IQBAL KHAN
British director Iqbal Khan's most recent directorial venture was a production of William Shakespeare's Othello at the world-renowned Royal Shakespeare Company in Stratford-Upon-Avon UK. (2015). It was a trailblazing rendition of Shakespeare's famed play, as evident from the accolades it widely received. Iqbal Khan's culturally textured production of Othello aptly evokes his professional and affective trajectory as a director and cultural presence in the contemporary British theatre scene. In 2012, he directed an innovative production of Shakespeare's Much Ado about Nothing, also for the Royal Shakespeare Company (RSC). Preceding these lauded RSC productions, Khan's personal and professional journey reveals interesting byways.
Born into a Pakistani immigrant family and growing up and educated in Birmingham, Khan later studied at Cambridge University and Imperial College, London, before choosing the theatre as his career. He began his directing career at the Leicester Haymarket and National Theatre Studio and his many credits include a remarkably diverse range of productions from Shakespeare to the works of Harold Pinter and Arthur Miller, and including some Operas. His current work is a brilliant, innovative, and popular production of another Shakespearean tragedy, Macbeth, running at Shakespeare's GlobeTheatre in London (till October 1, 2016). He will also collaborate with the Los Angeles Philharmonic Orchestra at the Hollywood bowl (August 30 and Sept. 1) in an event entitled "Shakespeare in the Bowl," which combines Shakespearean scenes with music inspired by the classic plays. The title of his talk at the Wharton Center is "THE CREATIVE PROCESS OF DIRECTING: From Shakespeare to Opera and Beyond."
The World View Lecture Series is made possible in part by the MSU Office of the President. This presentation is presented in partnership with Wharton Center and the Leading Voices Series of MSU's College of Arts & Letters, and is generously supported by the Broad College of Business; College of Communication Arts & Sciences; College of Human Medicine; College of Natural Science; Lyman Briggs College; Office for Inclusion and Intercultural Initiatives: Project 60/50; Symposium on Science, Reason, & Modern Democracy (Political Science); and University Outreach and Engagement.
Media Sponsor: WKAR.
MSU Students, Faculty and Staff Free with MSU ID. 2 tickets maximum per MSU ID, only available at the ticket office.