Nov
12
, 2017
Jeff Daniels & The Ben Daniels Band
Pasant Theatre
Emmy-winning actor, musician and Michigan native Jeff Daniels comes to Wharton Center with the Ben Daniels Band for one performance only! In 1976, Jeff bought a Guild D-40 from Herb David's Guitar Studio in Ann Arbor, threw it in the back of his old Buick, and moved to New York City. That guitar led down a road into the artist that he didn't know existed. Over 40 years later, he joins his son and the Ben Daniels Band onstage. Ben Daniels went to school on Bob Dylan, Robert Johnson and Jack White, among others. From their opening song to the finale of their set, this formidable group sizzles with originality, musicianship, and a sound that spans Americana, blues, jazz, and rock – pleasantly familiar, yet unforgettably unique!
Media Sponsor: Michigan Radio
You may also like...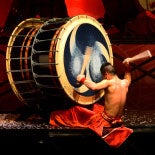 CHOUSENSHA – THE CHALLENGERS
Cobb Great Hall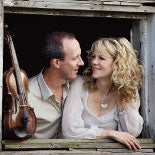 Visions From Cape Breton & Beyond
Cobb Great Hall
Event Details
Nov

12

, 2017

Pasant Theatre

Tickets $50

Contact our Group Sales Dept. for Group Rates at 517.884.3130
Policies & Accessibility
What Accessibility Services are offered at Wharton Center?

Wharton Center offers many patron services including Audio Description, Sign Language Interpretation, Assisted Listening Devices, Barrier-Free Parking and Wheel Chair Pick-up. Please visit the Accessibility page for more information.

Helpful Tips and Personal Responsibility Statement

To ensure your visit to Wharton Center is a great one, please visit the Helpful Tips page. Questions about cameras, children, late seating and parking can be answered here.

Can I exchange my ticket? What happens if I lose my ticket?