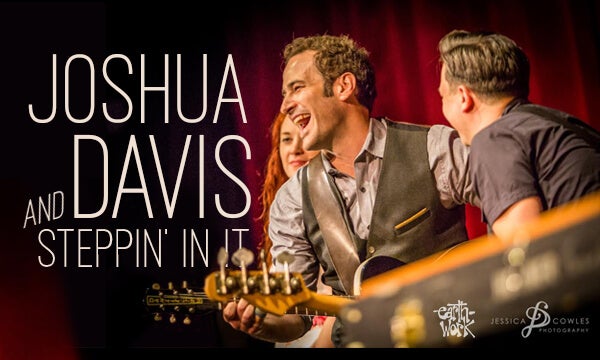 June
26
, 2015
Cobb Great Hall
Joshua Davis
and Steppin' In It
June
26
, 2015
Cobb Great Hall
Joshua Davis
and Steppin' In It
From February's national television debut with his now famous 'blind audition', that instantly won the favor of the judges and over 1 million YouTube viewers, Joshua Davis proudly represented his music and his home state of Michigan. Making it to the finale of "The Voice", by placing numerous songs in the Top 10 of iTunes, Joshua Davis broke barriers on the NBC stage becoming the first artist in eight seasons of "The Voice" to perform an original song, catapulting the singer's talents beyond the national spotlight.
Wharton Center for Performing Arts is thrilled to host longtime Lansing resident and Michigan State University Alumnus Joshua Davis to the Cobb Great Hall in East Lansing for a welcome home concert. The performance will also reunite Joshua with his longstanding group Steppin' In It. In the finale of "The Voice" Davis performed live with judge and Maroon 5 vocalist Adam Levine plus nine-time Grammy award winner Sheryl Crow.
Joshua Davis is a singer-songwriter raised in the folk tradition writing songs that blend the roots of American music with gritty rock n' roll and vintage soul. For years, Davis has made his living sharing his songs and stories across the US and Canada at festivals, concert halls, coffeehouses and dives as a solo act and front man for roots ensemble Steppin' In It. A professional musician for more than 15 years, Davis' national television experience exposed the world to a gem that could only come from Pure Michigan.
Tickets purchased in the first 4 Rows (AA, BB, CC & A) will include a post show meet & greet with Joshua. ($50). All other setas are $25.
A portion of the show proceeds go to benefit On Stage For Kids, an organization co-founded by Joshua Davis. On Stage 4 Kids brings Michigan musicians to Michigan schools. Fostering an appreciation of live music and the history of American music.