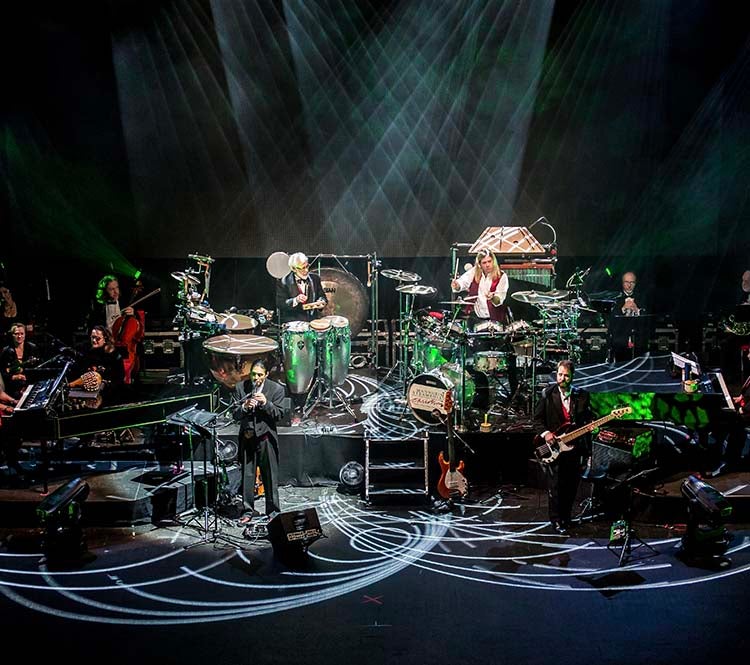 Dec
1
, 2021
Cobb Great Hall
Mannheim Steamroller Christmas
Dec
1
, 2021
Cobb Great Hall
Mannheim Steamroller Christmas
Do you remember the first time you heard the Christmas sounds of Mannheim Steamroller? Celebrate the holiday magic of Mannheim Steamroller in 2021 when they bring their annual holiday tour to fans throughout the country. While 2020 was the first year the group was unable to tour in 35 years, 2021 will reunite the #1 Christmas music artist in history with its legion of long-time fans. Experience the music that has become the hallmark of the holidays and a tradition for multi-generational families: Mannheim Steamroller Christmas live in concert in 2021.
---
Sponsored by Delta Dental of Michigan with additional support from Auto-Owners Insurance; The Christman Company; and Rick's American Cafe/Harrison Roadhouse/Beggar's Banquet.
Media Sponsor Michigan Radio.
Photo credit: Matt Christine Photography
COVID-19 Protocols

Masks, regardless of vaccination status, are required indoors for the duration of the performance.

---

COVID-19 related health protocols may be in effect at the time of performance, including some or all of the following, without limitation, required: mask or face coverings, proof of full vaccination for COVID-19 or proof of a negative COVID-19 Test (within 24-72 hours prior to show time), temperature checks, or confirmation of no known symptoms of and exposure to COVID-19. We reserve the right to unilaterally make changes to health protocols according to updated public health guidance, law, or regulations of MSU Administration. Any visitors, including ticket holders who do not comply with any COVID-19 related health protocol, may be required to leave the theater, and their ticket will not be refunded.

Jackson Donor Lounge

The Jackson Donor Lounge will be open for 90 minutes prior to the performance and during intermission. We are not currently offering food or beverages.