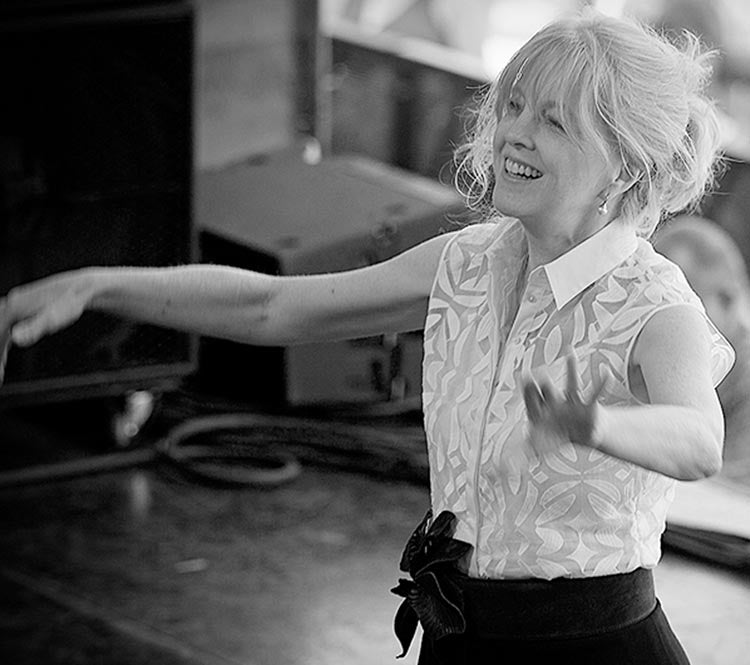 Feb
23
, 2024
Cobb Great Hall
Maria Schneider Orchestra
Feb
23
, 2024
Cobb Great Hall
Maria Schneider Orchestra
Maria Schneider's music has been hailed by critics as "evocative, majestic, magical, heart-stoppingly gorgeous, and beyond categorization." She and her orchestra became widely known starting in 1994 when they released their first recording, Evanescence. There, Schneider began to develop her personal way of writing for what would become her 18-member collective, made up of many of the finest musicians in jazz today, tailoring her compositions to distinctly highlight the uniquely creative voices of the group. Schneider's music bends genres, making her long list of artistic connections quite varied, including commissions from Jazz at Lincoln Center and the Saint Paul Chamber Orchestra, as well as collaborating with David Bowie. She is among a small few to have earned Grammy nods in multiple genres, winning seven among 14 nominations. Schneider has also been awarded several honors by the Jazz Journalists Association, DownBeat, and JazzTimes, and in 2019 she was named an NEA Jazz Master.
Media sponsor: WKAR
Age and Content Warnings

Recommended for ages 5 and up.

Engagement Event

Insight Preview

Preview an informative talk 45 minutes prior the performance, presented by topic experts who provide unique insights into the performance.

Wharton Center does not guarantee any specific artist or company member's participation. See whartoncenter.com for schedule changes and updates throughout the season.