Apr
15
, 2018
Moon Mouse, a Space Odyssey
PRESENTED BY LIGHTWIRE THEATER
Cobb Great Hall
Marvin the mouse wants to be popular. Constantly bullied and picked on by the "cool" mice, he is labeled as a loser. To get away from the continuous badgering, he retreats into his science books and a world of fantasy. He longs to have adventures – to be the hero. Join Marvin on the space adventure of a lifetime: a trip to the surface of the moon on his homemade rocket, where he meets a strange cast of misfit creatures, learns of infinite peril and awesome beauty. Will Marvin make his dreams come true, bringing him the glory and acceptance he craves? This is a cosmic adventure about celebrating differences.
Recommended for ages 6-11.
This series is made possible in part by Granger, Jackson National Life Insurance Company; and SuttonAdvisors, PLC. Supported by Michigan Council for Arts and Cultural Affairs and the National Endowment for the Arts.
Media Sponsor: WKAR
You may also like...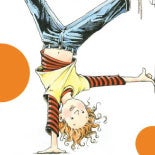 PRESENTED BY TheatreworksUSA
Pasant Theatre
Event Details
Apr

15

, 2018

Cobb Great Hall

Tickets $15

Contact our Group Sales Dept. for Group Rates at 517.884.3130
Policies & Accessibility
What Accessibility Services are offered at Wharton Center?

Wharton Center offers many patron services including Audio Description, Sign Language Interpretation, Assisted Listening Devices, Barrier-Free Parking and Wheel Chair Pick-up. Please visit the Accessibility page for more information.

Helpful Tips and Personal Responsibility Statement

To ensure your visit to Wharton Center is a great one, please visit the Helpful Tips page. Questions about cameras, children, late seating and parking can be answered here.

Can I exchange my ticket? What happens if I lose my ticket?