Jan
12
, 2018
Moscow Festival Ballet: Cinderella
Cobb Great Hall
Tickets currently only available with season subscription. Save up to 30% off.
A wistful young woman, her cruel stepmother and stepsisters, a fairy godmother and her handsome prince: the classic story of Cinderella is a treat for all ages, and comes to life in the grand tradition of Russian ballet. Complete with a lavish set and sumptuous costumes, this production of Cinderella was originally choreographed by Rostislav Zakharov for the premiere of Sergei Prokofiev's glorious score at the Mariinsky Theater in 1945. With more than 50 dancers, the Moscow Festival Ballet performs this masterpiece hailed by the Las Vegas Review-Journal as "deserving 'bravos' within minutes of the opening steps."
Sponsored by The Centennial Group; and ProAssurance Casualty Company.
Media Sponsor: Michigan Radio
You may also like...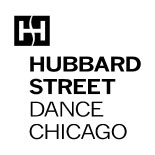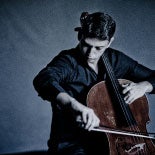 PAVEL KOGAN, CONDUCTOR; NAREK HAKHNAZARYAN, CELLO
Cobb Great Hall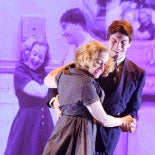 Event Details
Jan

12

, 2018

Cobb Great Hall

Tickets from $15

Contact our Group Sales Dept. for Group Rates at 517.884.3130
Policies & Accessibility
What Accessibility Services are offered at Wharton Center?

Wharton Center offers many patron services including Audio Description, Sign Language Interpretation, Assisted Listening Devices, Barrier-Free Parking and Wheel Chair Pick-up. Please visit the Accessibility page for more information.

Helpful Tips and Personal Responsibility Statement

To ensure your visit to Wharton Center is a great one, please visit the Helpful Tips page. Questions about cameras, children, late seating and parking can be answered here.

Can I exchange my ticket? What happens if I lose my ticket?