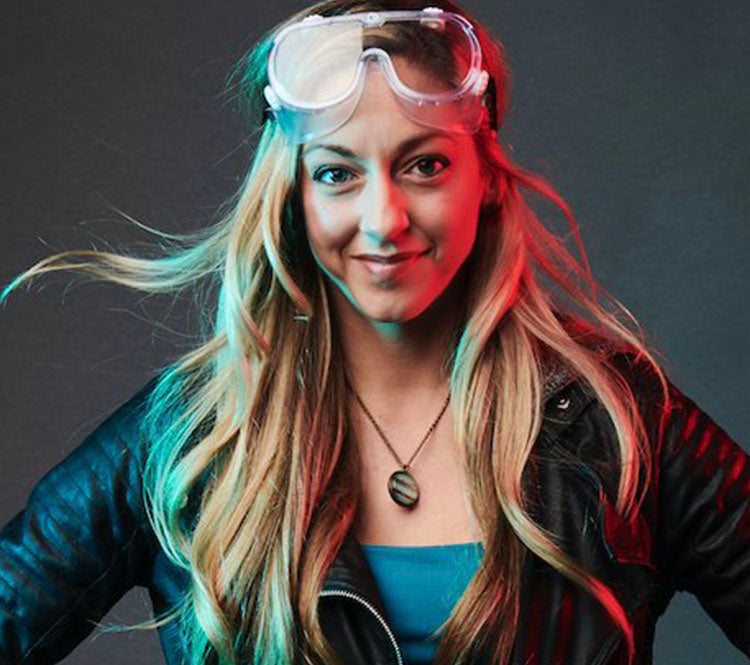 Oct
19
, 2019
Cobb Great Hall
MSU SciComm Science Art Exhibition
Lecture and Live Science Demos by Dianna Cowern
Oct
19
, 2019
Cobb Great Hall
MSU SciComm Science Art Exhibition
Lecture and Live Science Demos by Dianna Cowern
Free tickets are available through the Wharton Center Ticket Office.
Join the MSU Science Communication organization (MSU SciComm) with the Facility for Rare Isotope Beams (FRIB) in their first live Science-Art show. There will be live science demos and discussions. This event features guest speaker Patrick Morgan, and Keynote Speaker Dianna Cowern aka Physics Girl.
Dianna is a science communicator and educator. She is the content creator for her YouTube channel, Physics Girl with PBS Digital Studios, which has over 1 million subscribers.
We want our event to be accessible for everyone, so please contact us immediately with any questions or concerns regarding ease of accessibility.
MSU SciComm is a registered student organization.
Parking

Event parking at the Wharton Ramp (Ramp 3/Lot 19) is $10 cash only. Free parking is available at Shaw Ramp (Ramp #1/Lot 51) adjacent to the law school.