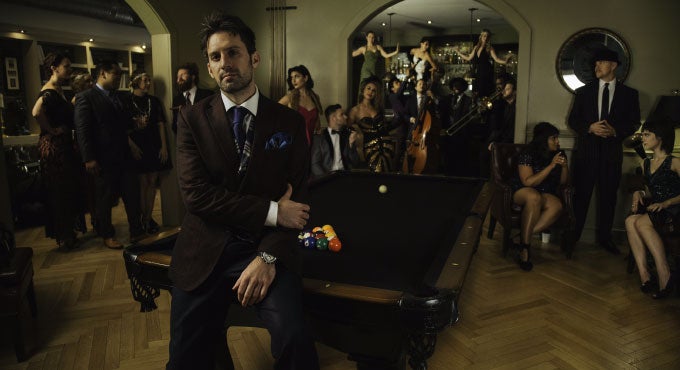 Oct
28
, 2017
Cobb Great Hall
Postmodern Jukebox
Oct
28
, 2017
Cobb Great Hall
Postmodern Jukebox
In 2015, the group's sold-out tours of Australia and the United States prompted the Buffalo News to proclaim, "Postmodern Jukebox is literally a postmodern success, extending its reach from the virtual to the real world, touring and performing around the globe for an ever-growing fan base."
Created by Scott Bradlee, the rotating collective of Postmodern Jukebox has spent the past few years amassing more than 690 million YouTube views and 2.6 million subscribers, performed on "Good Morning America," topped iTunes and Billboard charts and played hundreds of shows to packed-house crowds around the world. As NPR put it, they've done this by "taking current Top 40 hits and re-imagining them as coming from older eras of popular music." In one such remake, Bradlee and Postmodern Jukebox turned Miley Cyrus' "We Can't Stop" into a doo-wop ditty that's garnered nearly 17 million views. They envisioned Radiohead's alt-rock hit "Creep" as a torch-like ballad that's racked up over 30 million views and was named one of the "9 Best Viral Cover Videos of 2015" by People magazine. Multi-Grammy winning artist Lorde praised Postmodern Jukebox's vintage take on her hit single, "Royals," which has been viewed over 18 million times, as her "favorite."
The group's accomplishments has earned them praise from a plethora of media outlets, including Mashable, who wrote, "Scott Bradlee's Postmodern Jukebox are all about reimagining music and framing it in beautiful new ways." Entertainment Weekly wrote, "Scott Bradlee's group is known for retro-fying modern hit songs into viral success." Yahoo! Music added, "if you've been on YouTube in the last couple of years, then you're familiar with the everything new-is-old-again brilliance of the viral phenomenon known as Postmodern Jukebox."
Don't miss your chance to catch Postmodern Jukebox live.