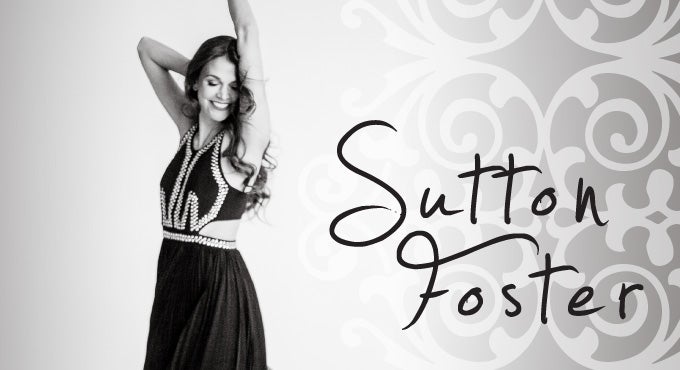 Oct
1
, 2016
Cobb Great Hall
SUTTON FOSTER
Oct
1
, 2016
Cobb Great Hall
SUTTON FOSTER
Award-winning actor, singer, dancer Sutton Foster has captured the hearts of audiences all over the globe with her dazzling on-stage performances. She has been called "The New Ethel Merman" (Vanity Fair) and has performed in 11 Broadway shows – most recently the revival of the musical Violet. She originated roles in the Broadway productions of The Drowsy Chaperone, Little Women, Young Frankenstein, Shrek The Musical, and astounded audiences with her Tony Award® winning performances in Anything Goes and Thoroughly Modern Millie.
Heralded by The New York Times as "hypertalented" and an "inspired" performer, Sutton is currently starring in TVLand's acclaimed new series, Younger, created by Darren Star (of Sex and the City fame). She has also starred in the TV show Bunheads and appeared in Psych, Law & Order: SVU, and more. Her concerts have taken her to the country's most renowned stages including Lincoln Center, Carnegie Hall and The Kennedy Center, where her innovative performances and interpretations of the American songbook have been described as "like no other."
In this special, one-night-only concert event, this Michigan native will bring your favorites to life under the spell of her soaring voice.
Program to be announced from the stage. This evening's performance will be approximately 90 minutes long, and will not include an intermission.
Sponsored by Auto-Owners Insurance; Merrill Lynch; and Physicians Health Plan.
Media Sponsor: Michigan Radio.
Additional Ticket Information

This evening's performance will be approximately 90 minutes long, and will not include an intermission.

Group Information

Contact our Group Sales Dept. for Group Rates at 517.884.3130