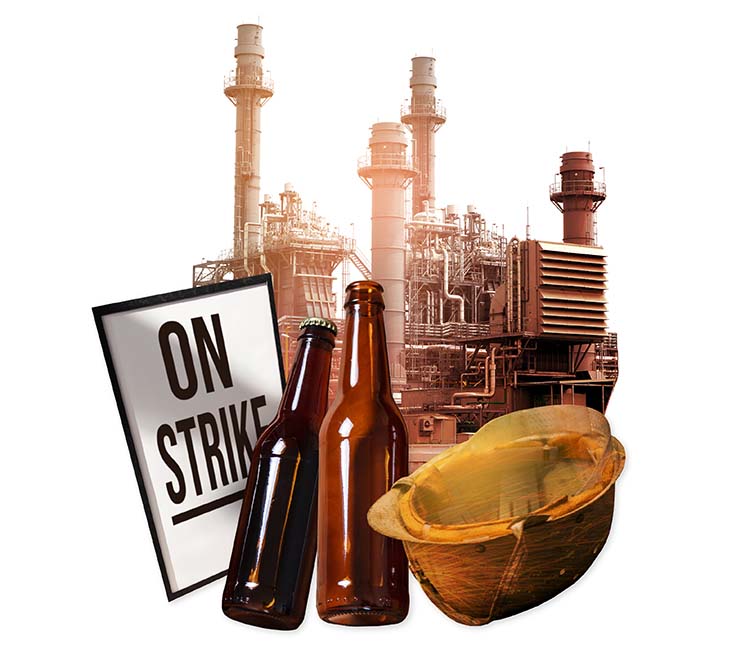 Mar
22
-
26
, 2023
Studio 60 Theatre
Sweat
MSU Department of Theatre
Mar
22
-
26
, 2023
Studio 60 Theatre
Sweat
MSU Department of Theatre
By Lynn Nottage
Directed by Ryan Welsh
Filled with warm humor and tremendous heart, SWEAT tells the story of a group of friends who have spent their lives sharing drinks, secrets, and laughs while working together on the factory floor. But when layoffs and picket lines begin to chip away at their trust, the friends find themselves pitted against each other in a heart-wrenching fight to stay afloat. Winner of the 2017 Pulitzer Prize for drama.
Groups

Groups of 15 or more are eligible for 10% off regular ticket prices. Please note that group tickets must be purchased through the Wharton Center Ticket Office, at (517) 884-3130, at least 24 hours in advance of the date of performance.

Late Seating

The ticket office at Studio 60 opens one hour prior to the show with doors opening 30 minutes prior. It will close 5 minutes after the posted start time as late seating beyond that point will disrupt the performers and fellow audience members.

Canceled performances and tickets

March 17-21 performances of Sweat have been canceled.

Tickets for canceled performances can be exchanged for any of the remaining performance dates. Contact the Wharton Center Ticket Office prior to 6pm, Monday, March 20, at (517) 432-2000 or 1.800.WHARTON to request an exchange. Please have your tickets in hand when calling.

For those not exchanging, refunds will be automatically processed after March 20. Refunds will be issued using the same method as the original payment. Check, or cash refunds will be issued a check from Michigan State University within 6-8 weeks.

Please note tickets purchased through a third party cannot be refunded by Wharton Center.

Content Notice

This play includes themes of poverty, addiction, racism, and xenophobia. It contains strong language including race- and gender-based slurs and some sexual references. Physical violence is acted out onstage. A prop handgun will be onstage; it will remain holstered and is a non-functional prop firearm.