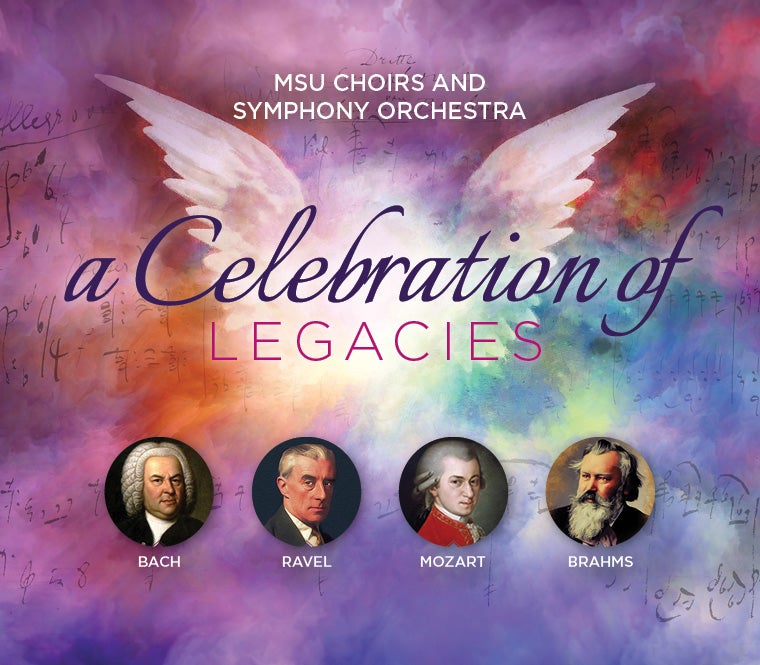 Apr
29
, 2023
Cobb Great Hall
Symphony Orchestra and Choirs: A Celebration of Legacies
College of Music
Apr
29
, 2023
Cobb Great Hall
Symphony Orchestra and Choirs: A Celebration of Legacies
College of Music
Symphony Orchestra shares the stage with Choral Union, State Singers, and University Chorale to perform Symbolum Nicenum from Mass in B Minor by Johann Sebastian Bach, Daphnis et Chloé (Suite No. 2), by Maurice Ravel, Missa brevis K. 192 by Wolfgang Amadeus Mozart, and selections from A German Requiem by Johannes Brahms. David Rayl and Octavio Más-Arocas, conductors.
Generously sponsored by Interim President Teresa K. Woodruff, Ph.D., and Thomas V. O'Halloran, Ph.D.
Join us in applauding Dr. David Rayl's conducting finale with MSU Choirs. The College of Music honors Dr. Rayl upon his upcoming retirement from Michigan State University. As Professor of Music, Director of Choral Programs, and Senior Associate Dean for Graduate Studies and Research, Dr. Rayl has been an exceptional and influential colleague in the college for more than 20 years.