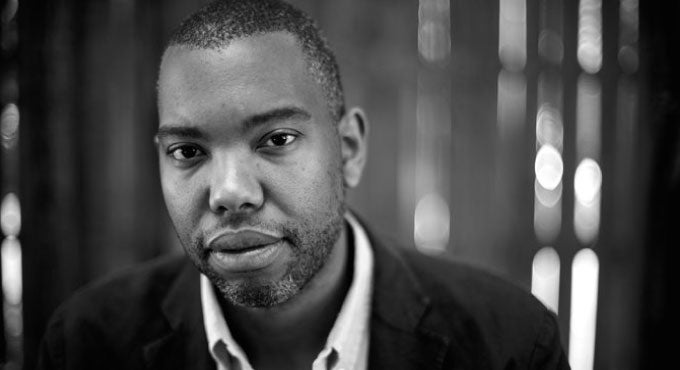 Apr
3
, 2017
Cobb Great Hall
TA-NEHISI COATES
Apr
3
, 2017
Cobb Great Hall
TA-NEHISI COATES
Over the last few years, Ta-Nehisi Coates has established himself as one of America's finest intellectuals, a writer whose essays are so powerful and rigorously researched that he has forced many discussions on issues that would otherwise be ignored. His 2014 extended Atlantic essay, "The Case for Reparations," stands as one of the most brilliant exposés of recent history. He is also the author of two memoirs, The Beautiful Struggle and Between the World and Me, which are both brilliantly conceived. Coates continues the discussion on racism prompted by MSU's Project 60/50 and One Book One Community. A special chance to see this in-demand author in a rare speaking engagement.
The World View Lecture Series is made possible in part by the MSU Office of the President. This presentation is generously supported by the Broad College of Business; College of Communication Arts & Sciences; College of Human Medicine; College of Natural Science; College of Osteopathic Medicine; College of Social Science; Lyman Briggs College; Residential College in the Arts and Humanities; Department of Community Sustainability; MSU Comparative Black History Program; Office for Inclusion and Intercultural Initiatives: Project 60/50; Symposium on Science, Reason, & Modern Democracy (Political Science); and University Outreach and Engagement.
Media Sponsor: WKAR.
MSU Students, Faculty and Staff Free with MSU ID. 2 tickets maximum per MSU ID, only available at the ticket office.