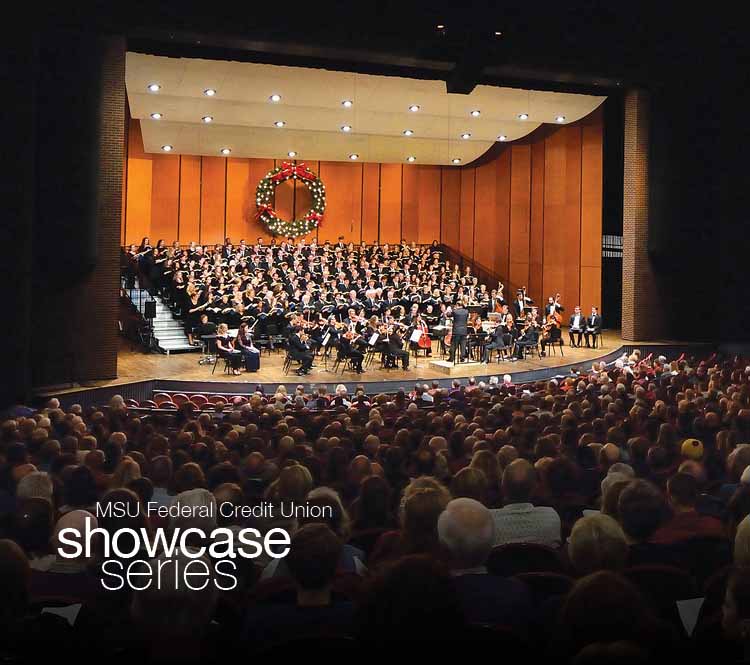 Dec
10
, 2022
Cobb Great Hall
Telling the Story: Christmas Oratorios by Bach & Saint-Saens
College of Music
Dec
10
, 2022
Cobb Great Hall
Telling the Story: Christmas Oratorios by Bach & Saint-Saens
College of Music
MSUFCU Showcase Series
David Rayl, conductor
Find inspiration this holiday season through the uplifting sound of the MSU Choral Union, University Chorale, and State Singers as they join forces with the MSU Symphony Orchestra in two gems of the season: selections from J. S. Bach's Christmas Oratorio and Camille Saint-Saëns' work of the same name, written as an homage to the Baroque master.
More than 200 instrumentalists and singers share the stage to perform selections from these masterworks. The concert will open with choruses from Saint Saëns Oratorio de Noel, which was composed for Midnight Mass in the Church of the Madeleine in Paris, France in 1858. Followed by the first three of the six cantatas from Bach's Weihnachts-Oratorium, composed in 1834. Cantatas featured in this program cover the birth of Jesus, the angel's announcement to the shepherds, and the shepherd's visit to Bethlehem. The role of the Evangelist, "telling the story of Christmas," weaves together a narrative with choruses and chorales sung by tenor soloist Cole Harvey.
Generously sponsored by a donor family with the hope this concert touches your spirit and brings peace and joy to all this season and in the coming year. Also sponsored by Interim President Teresa K. Woodruff, Ph.D., and Thomas V. O'Halloran, Ph.D.