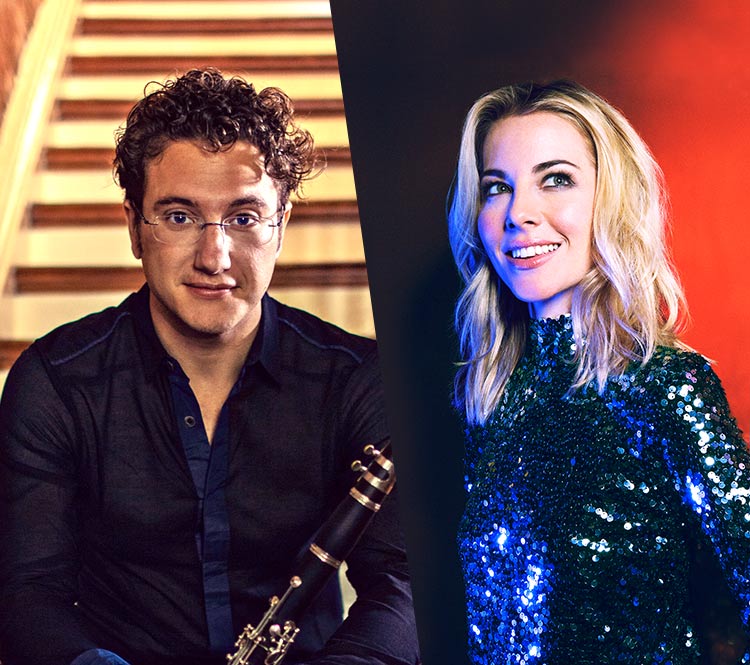 Feb
16
, 2019
Cobb Great Hall
The Best of Bernstein's Broadway
With Teddy Abrams and Morgan James
Feb
16
, 2019
Cobb Great Hall
The Best of Bernstein's Broadway
With Teddy Abrams and Morgan James
To commemorate the 2018 Leonard Bernstein centennial, acclaimed conductor of the Louisville Orchestra (and youngest music director ever of a major American orchestra) Teddy Abrams, and Broadway singer, recording artist, and East Lansing favorite Morgan James have created a glittering orchestral program celebrating the best of Bernstein's timeless Broadway works. An engaging conductor, Teddy Abrams is a protégé of Michael Tilson Thomas and an established pianist, composer, and clarinetist. New York- based soul singer, songwriter, and Broadway chanteuse Morgan James casts a crazy cool spell with a powerhouse voice, theatrical swing, and a soulful poise. A wonderful and romantic way to spend Valentine's weekend.
Sponsored by The Doctors Company with additional support from Comprehensive Psychological Services, PC; and L.O. Eye Care.
Media Sponsor: Michigan Radio.