Feb
24
, 2018
The Birdland All-Stars
Featuring Tommy Igoe
Pasant Theatre
The Birdland All-Stars have been thrilling audiences at the "Jazz Corner of the World" for the last ten years. This dynamic new ensemble, straight from the jazz mecca of Manhattan, provides an unforgettable musical event that goes far beyond the traditional, setting the standard for the 21st-century jazz orchestra. Returning to the road for the first time in five years, The Birdland All-Stars have created new arrangements featuring the music of David Bowie, The Police and more, as well as fresh treatments of iconic compositions by Charlie Parker, Chick Corea and Herbie Hancock. All this led by one of the world's greatest drummers: music wonder Tommy Igoe.
Sponsored by Edge Partnerships; Foresight Group; TraveLuxe Wired, LLC; and Wolverine Development Corporation.
Media Sponsor: WKAR
You may also like...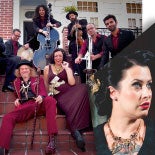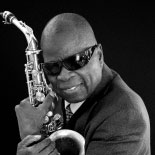 Featuring the Ray Charles Orchestra & The Raelettes
Cobb Great Hall
Event Details
Feb

24

, 2018

Pasant Theatre

Tickets $63

Contact our Group Sales Dept. for Group Rates at 517.884.3130
Policies & Accessibility
What Accessibility Services are offered at Wharton Center?

Wharton Center offers many patron services including Audio Description, Sign Language Interpretation, Assisted Listening Devices, Barrier-Free Parking and Wheel Chair Pick-up. Please visit the Accessibility page for more information.

Helpful Tips and Personal Responsibility Statement

To ensure your visit to Wharton Center is a great one, please visit the Helpful Tips page. Questions about cameras, children, late seating and parking can be answered here.

Can I exchange my ticket? What happens if I lose my ticket?