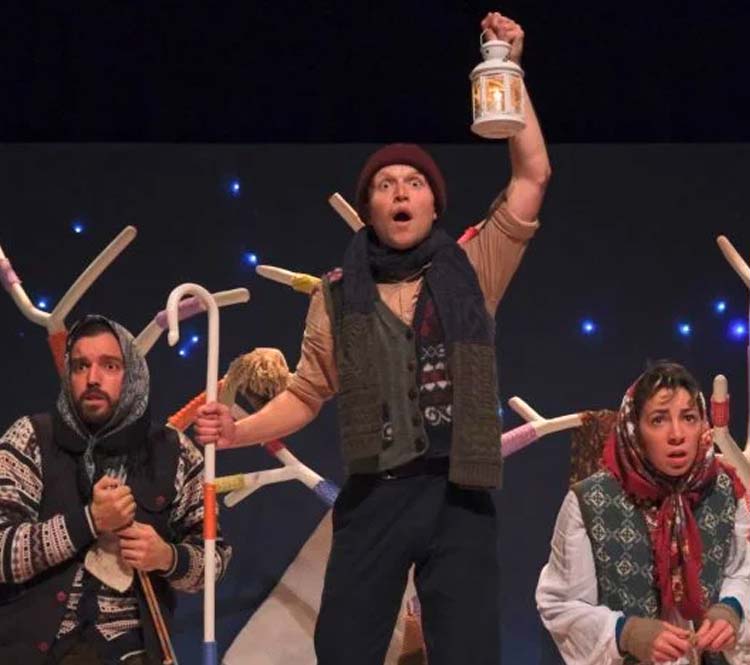 Feb
24
, 2024
Pasant Theatre
THE BOY WHO CRIED WOLF
Act One Family
Feb
24
, 2024
Pasant Theatre
THE BOY WHO CRIED WOLF
Act One Family
Inspired by Aesop's famous fable, this is a beautiful wintery tale about a boy who learns that "nobody believes a liar, even when they're telling the truth." From Tutti Frutti Productions and York Theatre Royal comes a gifted ensemble of actors and musicians, performing and singing live as they embody all the delightful characters, including hilarious sheep—and perhaps a wolf or two. Set in a village of knitters with fingers flicking and needles clicking, every new jumper tells a tale here! Ultimately, Silas finds a place for himself (and his imagination) in his warm, woolly community.
"4 stars—Tutti Frutti bring silliness, imagination, and sheep to Aesop's well-known fable" —The Stage
"Funny, enchanting, and visually inventive, The Boy Who Cried Wolf represents Tutti Frutti at their absolute best." —British Theater Guide
Media sponsor: WKAR
Age and Content Warnings

Recommended for ages 4-10.