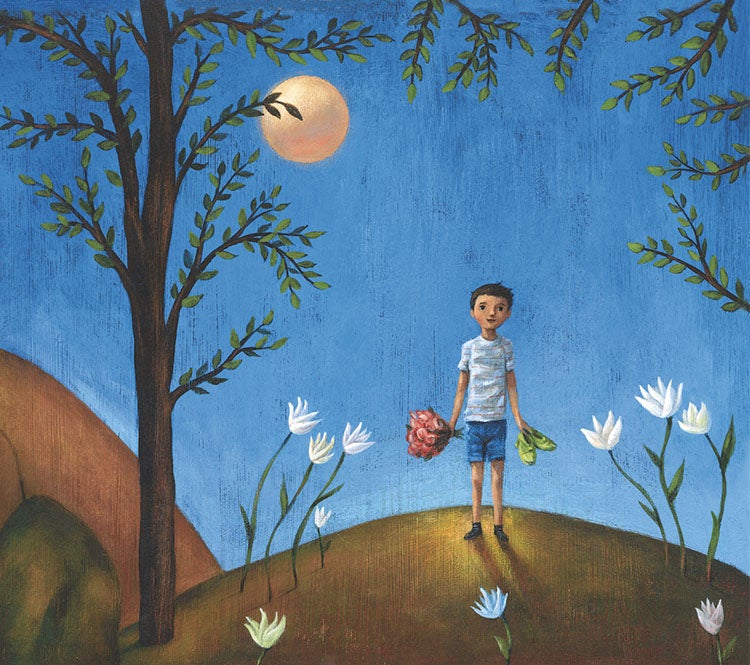 Mar
4
, 2023
Pasant Theatre
The Boy Who Grew Flowers
Act One Family
Mar
4
, 2023
Pasant Theatre
The Boy Who Grew Flowers
Act One Family
Adapted from the picture book by Mara McEwin and choreographed by Emily Bunning, The Boy Who Grew Flowers is the story of a young boy, Rink Bowagon, who lives on top of Lonesome Mountain with his unusual family of rattlesnake tamers and shapeshifters. The townspeople agree that Rink and his family are quite strange, but they are unaware of Rink's spectacular gifts. Whenever the moon is full, Rink sprouts beautiful flowers all over his body. When a new girl, Angelina, moves to town, Rink's life truly begins to grow.
---
Recommended for ages 4-10.
Sponsored by Jackson National Life Insurance Company; L.O. Eye Care; Sutton Advisors PLC; and Wharton Center Inner Circle.
Media Sponsor: WKAR
Age Recommendation

Age recommendation is 4 to 10 years.

Pre-show Family Activities

Bring the kids early for a fun family activities: one hour before each performance.

Come early, project activity is while supplies last. Family activities begin at 12:30pm and 3:00pm, respectively.

Special thanks to Wharton Center Inner Circle for making this activity possible.