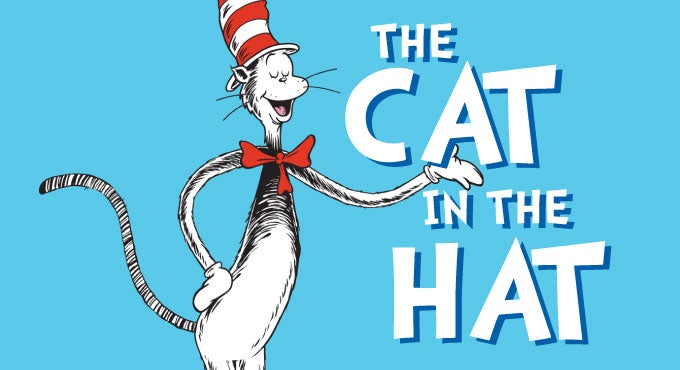 Oct
28
, 2017
Pasant Theatre
Dr. Seuss's The Cat in the Hat
PRESENTED BY TheatreworksUSA
Oct
28
, 2017
Pasant Theatre
Dr. Seuss's The Cat in the Hat
PRESENTED BY TheatreworksUSA
"We looked! And we saw him! The Cat in the Hat!"
From the moment his tall, red-and-white-striped hat appears around the door, Sally and her brother know that the Cat in the Hat is the funniest, most mischievous cat they have ever met. With the trickiest of tricks and the craziest of ideas, he is certainly fun to play with. And he turns a rainy afternoon into an amazing adventure. But what will Mother find when she comes home...?
Recommended for ages 6-11.
This series is made possible in part by Jackson National Life Insurance Company; and SuttonAdvisors, PLC. Supported by Michigan Council for Arts and Cultural Affairs and the National Endowment for the Arts.
Media Sponsor: WKAR
Additional Ticket Information