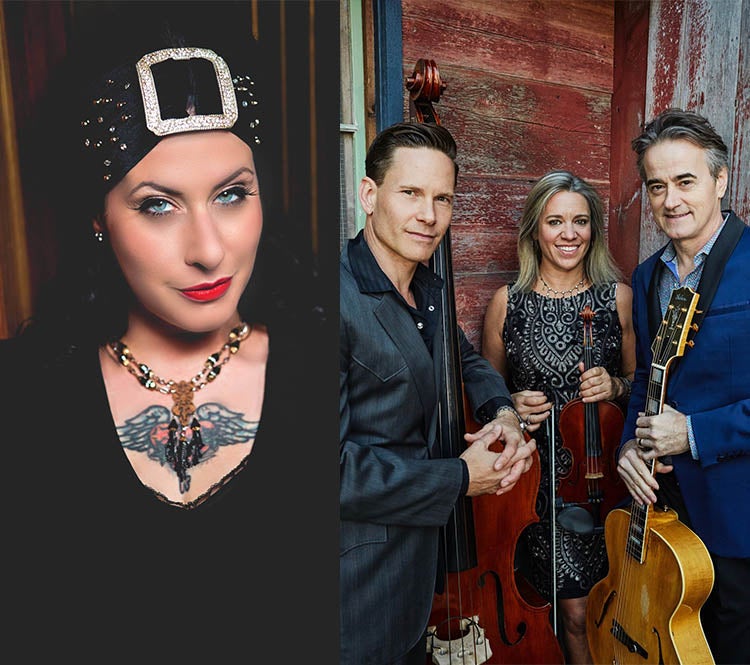 May
13
, 2020
Cobb Great Hall
The Finest Hour
Davina & The Vagabonds and Hot Club of Cowtown
May
13
, 2020
Cobb Great Hall
The Finest Hour
Davina & The Vagabonds and Hot Club of Cowtown
Tickets are currently only available with a Season Subscription. Tickets will be available to the eClub early August and to the general public mid August.
Celebrating the 75th Anniversary of the Music That Ended WWII
The music of World War II, anchored by swing, Big Band and jazz, helped define an era when nations clashed around the world. With music focusing on romance and strength, along with the proliferation of the radio, music built morale and provided comfort to soldiers and civilians alike. And for those without access to a radio, the U.S. War Department sent recordings overseas for soldiers. "We're making these V-Discs just for you," the Andrews Sisters say on a disc addressing U.S. troops. "And along with them, we wanna send all our love and kisses" in a recording of "The Boogie Woogie Bugle Boy."
This very special performance joins two spectacular groups: Davina and the Vagabonds, who brought the house down in their debut at Wharton Center in 2018, and the swinging music of the Hot Club of Cowtown. They come together and step into a wondrous musical time machine to cut a rug, celebrate the Greatest Generation, and hear the music that got us through.
"Davina is a modern day, female version of Louis Armstrong." —Elmore Magazine
"The timing, swing, and chemistry of [Hot Club of Cowtown] is a joy to behold." —Guitarist
Sponsored by The Doctors Company with additional support from Governmental Consultant Services; and L.O. Eye Care. Media sponsor: Michigan Radio.
Engagement Events

There will be an Insight Preview before the performance in the Stoddard Grand Tier Lounge.
YOU MAY
ALSO ENJOY: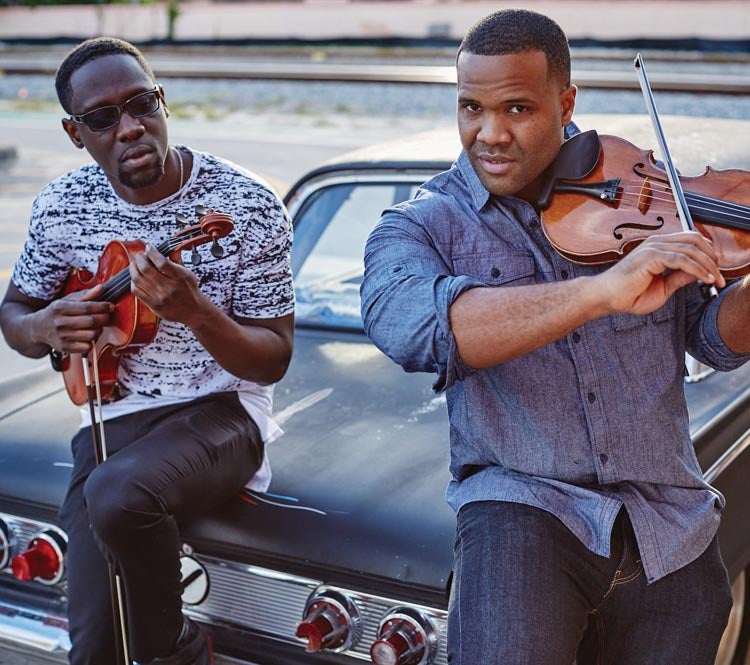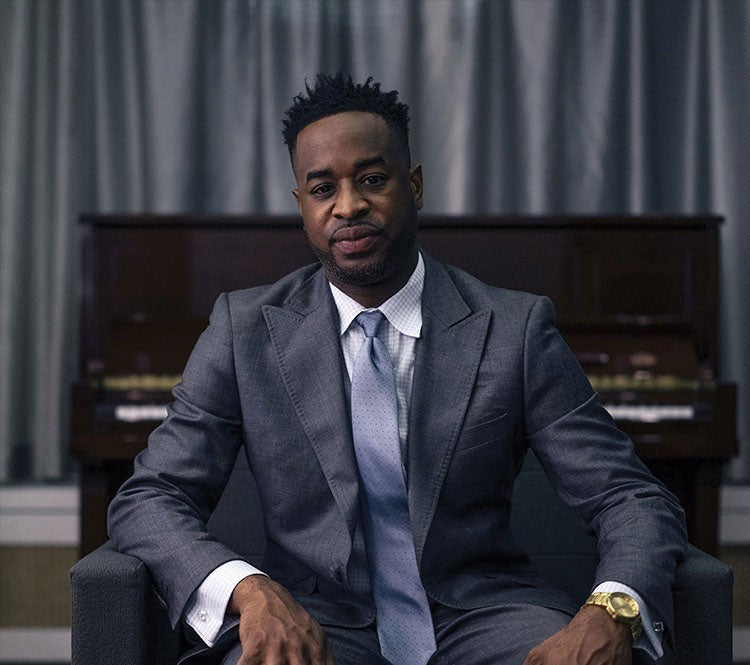 A Celebration of Dr. Martin Luther King, Jr.