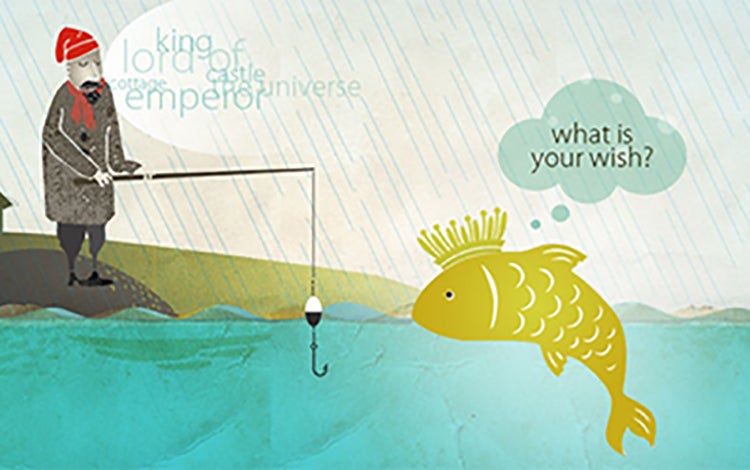 Jan
18
-
23
, 2021
Virtual Performance
Act one Family: The Fisherman and The Flounder Enchanted
Theatre Company
Jan
18
-
23
, 2021
Virtual Performance
Act one Family: The Fisherman and The Flounder Enchanted
Theatre Company
In Enchantment Theatre's telling of this classic Grimm fairy tale, a fisherman and his family live in a tiny hut by the sea. One day the fisherman catches a golden flounder who tells him that he is really an enchanted prince. The flounder begs to be set free and promises to give the fisherman whatever he wishes. The fisherman is amazed and releases the flounder without making a wish. When he tells his wife the story, she asks her husband to return to the flounder and ask for a cottage to replace their tiny hut. The flounder does her bidding, and the family is delighted with their new home.
Soon the wife tires of the cottage and asks for a castle. As the story continues, her wishes become more and more grandiose as she demands to be king and then emperor. When she finally wishes to be lord of the universe, the fisherman finds a way to restore his family to their true happiness and transform the magic flounder as well.
With expressive masks, life-size puppets, original music, and imaginative scenic effects, Enchantment Theatre brings this beloved tale to life in its uniquely magical way!
Appropriate for ages 5-10.
This performance will be available for viewing at any time between January 18 and January 23, 2021 through the secure link provided after registration.
Additional Ticket Information