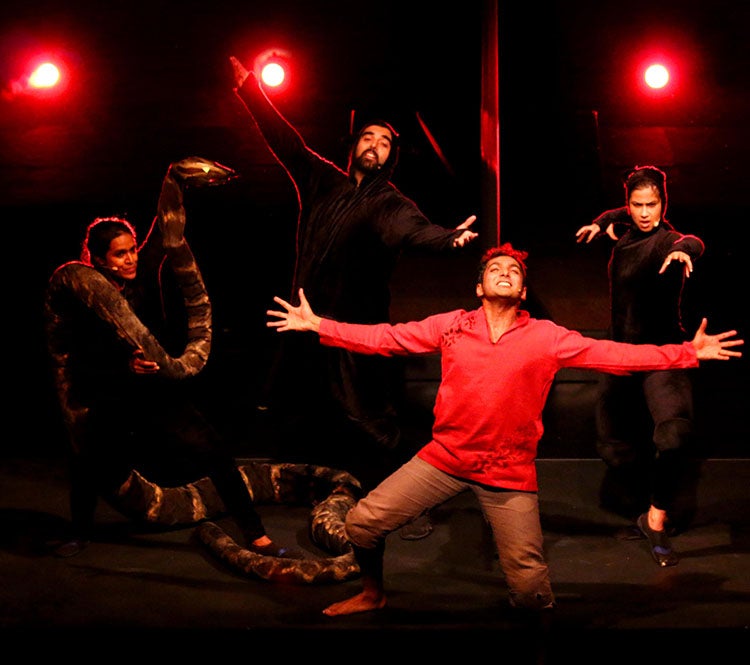 Nov
2
, 2019
Pasant Theatre
Jungle Book
Nov
2
, 2019
Pasant Theatre
Jungle Book
Recommended for ages 6-10
From the creators of Twenty Thousand Leagues Under the Sea comes a new theatrical adaptation of Rudyard Kipling's Jungle Book, re-imagining the classic stories through modern eyes to transport audiences to the world's jungles. Using a rich soundscape and immersive multimedia, Jungle Book features your favorite characters like you've never seen them before as it delves deep into the original themes of the story, like our relationships to the animal kingdom.
Sponsored by Jackson National Life Insurance Company; Michigan State Medical Society; Piper & Gold Public Relations; and SuttonAdvisors, PLC. Media sponsor: WKAR.
Program, Run Time, Age Recommendation

View the Program (PDF)

Run time is approximately 65 minutes with no intermission.

For ages 6-10 years old.

Bring the kids early for a fun family activity

One hour before each performance the children may make a snake out of pasta, a paper monkey and a roaring tiger. They may also decorate a bag to put their projects in and play an animal footprint game.

Come early, project activity is while supplies last. Family activities begin at 12:30pm and 3:00pm, respectively.

Jungle Book on Saturday, November 2, 1:30pm & 4pm
Pasant Theatre, Wharton Center

We look forward to seeing you at Wharton Center

Special thanks to Wharton Center Inner Circle for making this activity possible.