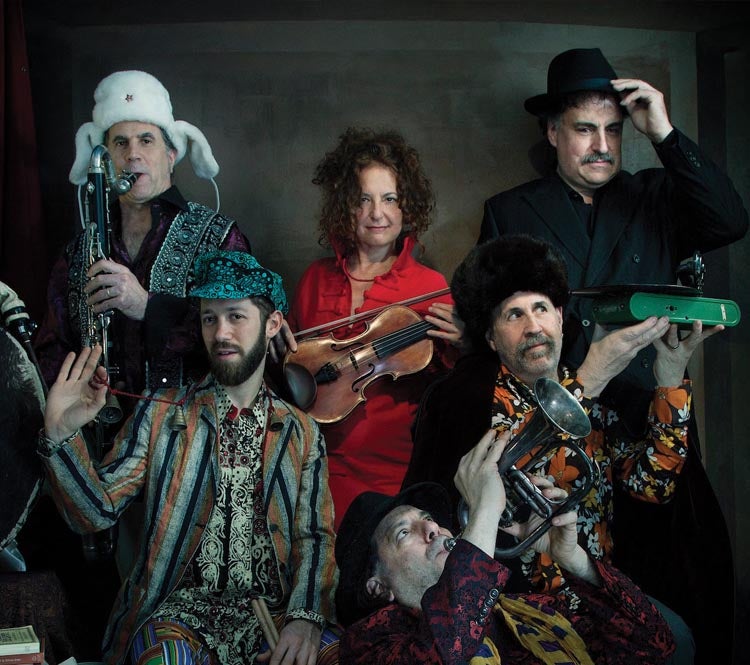 Nov
10
, 2021
Pasant Theatre
The Klezmatics
Nov
10
, 2021
Pasant Theatre
The Klezmatics
The Klezmatics has been rescheduled for Wednesday, November 10, 2021, at 7:30pm. Tickets for the March 26 and/or the June 25 performance will be honored for the new date. Simply mark your calendar and your tickets with the new date, Wednesday, November 10, 2021, at 7:30pm, and arrive with the original tickets.
We apologize for the inconvenience. If you have any questions, please call the Ticket Office at (517) 432-2000 or 1-800-WHARTON.
---
"a complete joy" —All Music Guide
The Klezmatics are globally-renowned world music superstars — and the only klezmer band to win a Grammy Award®. The Klezmatics emerged out of the vibrant cultural scene of New York City's East Village in 1986, with klezmer steeped in Eastern European Jewish tradition and spirituality, while incorporating contemporary themes such as human rights and eclectic musical influences including Arab, African, Latin and Balkan rhythms, jazz and punk. In the course of over twenty years and nine albums, they have continued making music that is wild, mystical, provocative, reflective and ecstatically danceable.
Sponsored by The Doctors Company. Media Sponsor Michigan Radio.
COVID-19 Disclaimer

Masks, regardless of vaccination status, are required indoors for the duration of the performance.

---

COVID-19 related health protocols may be in effect at the time of performance, including, without limitation, required: mask or face coverings, temperature checks, confirmation of prior travel to high-risk areas and/or confirmation of no known symptoms of and exposure to COVID-19. We reserve the right to unilaterally make changes to health protocols according to updated public health guidance, law, or regulations of MSU Administration. Any ticket holder who does not comply with any COVID-19 related health protocol may be required to leave the theater, and his/her ticket will not be refunded.