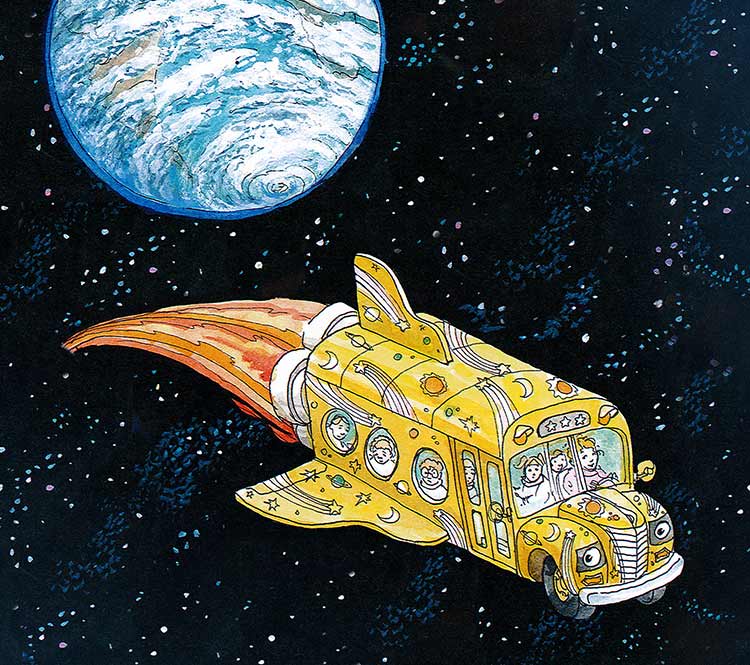 Jan
26
, 2019
Pasant Theatre
The Magic School Bus
Presented by Theatreworks USA
Jan
26
, 2019
Pasant Theatre
The Magic School Bus
Presented by Theatreworks USA
Recommended for ages 5-11
When the planetarium is closed and the field trip is ruined, Ms. Frizzle saves the day! The Magic School Bus blasts off into outer space to explore the solar system ... and Arnold's unpleasant cousin, Janet, who constantly raves about herself, has joined them. Ms. Frizzle gets stranded in an asteroid belt, and her class must travel through the planets and beyond to rescue her—with Janet's astute assistance. Hop on the Magic School Bus for a ride in this new musical adaptation of one of the first ten original books in the series published by Scholastic.
---
This series is made possible in part by Granger; Jackson National Life Insurance Company; Piper & Gold Public Relations; and SuttonAdvisors, PLC; with additional support from Arts Midwest Touring Fund, a program of Arts Midwest that is funded by the National Endowment for the Arts, with additional contributions from Michigan Council for Arts and Cultural Affairs and the Crane Group.
Media Sponsor: WKAR.
Group Information

Contact the Group Sales department for group rates at (517) 884-3130.