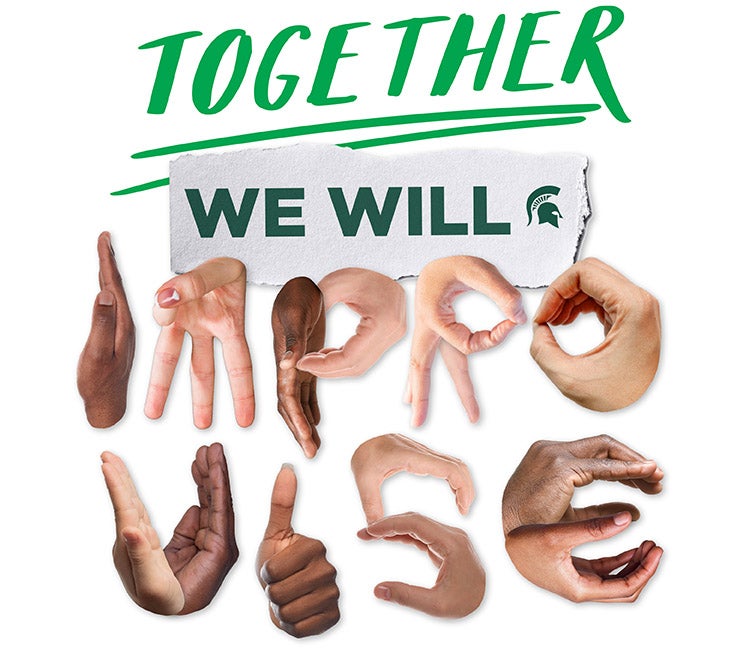 Dec
2
-
5
, 2021
Studio 60 Theatre
Together We Will Improvise
MSU Department of Theatre - 15th Annual Freshman Showcase
Dec
2
-
5
, 2021
Studio 60 Theatre
Together We Will Improvise
MSU Department of Theatre - 15th Annual Freshman Showcase
Directed by Sarah Hendrickson
A light-hearted evening of improvisation to bond the Department of Theatre Freshman on their creative journey through undergrad. Meet the next generation as they take your suggestions to create a spontaneous, collaborative performance.
Pre and post show discussions

Director Post-show discussion on Thursday, December 2, 2021, following the performance

Pre-show discussion with the director on Sunday, December 5, 2021, at 1:15pm

Studio 60 Theatre Ticket Office

The ticket office at the Studio 60 Theatre opens one hour prior to the show with doors opening 30 minutes prior. It will close 5 minutes after the posted start time as late seating beyond that point will disrupt the performers and fellow audience members.

Covid-19 Protocols

Masks, regardless of vaccination status, are required indoors for the duration of the performance.

---

COVID-19 related health protocols may be in effect at the time of performance, including some or all of the following, without limitation, required: mask or face coverings, proof of full vaccination for COVID-19 or proof of a negative COVID-19 Test (within 24-72 hours prior to show time), temperature checks, or confirmation of no known symptoms of and exposure to COVID-19. We reserve the right to unilaterally make changes to health protocols according to updated public health guidance, law, or regulations of MSU Administration. Any visitors, including ticket holders who do not comply with any COVID-19 related health protocol, may be required to leave the theater, and their ticket will not be refunded.