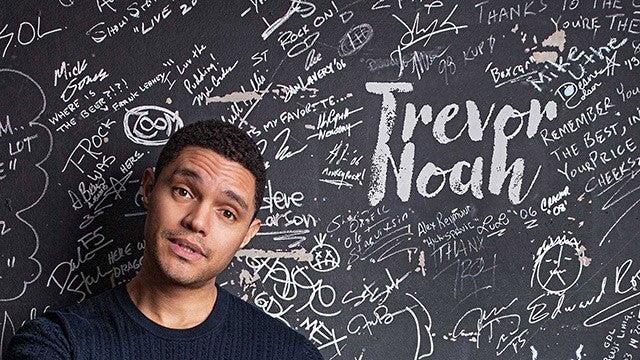 Nov
12
, 2017
Cobb Great Hall
Trevor Noah
Presented by MSU College of Arts & Letters Signature Lecture Series
Nov
12
, 2017
Cobb Great Hall
Trevor Noah
Presented by MSU College of Arts & Letters Signature Lecture Series
About Trevor Noah
Trevor Noah is the host of the Emmy and Peabody Award-winning The Daily Show on Comedy Central and has been part of the show since 2014 when he was a contributor.
Noah's comedy specials have sold more DVDs than any other standup on the African continent, and his last one-hour special: Lost in Translation was released on Comedy Central.
In November 2016, Trevor released his first book Born a Crime: Stories from a South African Childhood, which was an instant New York Times bestseller. It is a collection of personal stories about growing up in South Africa during the last gasps of apartheid and the tumultuous days of freedom that came with its demise. The book was nominated for two NAACP Image Awards, one for Outstanding Literary Work by a Debut Author and another for Outstanding Literary Work in the Biography/Auto-Biography category.
About the Signature Lecture Series
Founded in 2007, the Signature Lecturer Series allows notable public figures to interact and engage with the faculty, students, and greater community of Michigan State University. The popularity of this series has attracted some of the most illustrious scholars, critics, novelists, poets, film producers, and creative artists of our time. Trevor Noah will join a list of notable Signature Lecturer figures that have spoken at MSU, which include Soledad O'Brien, Ken Burns, Oliver Stone, and Maya Angelou, just to name a few.
Please note that program may contain strong language and content not suitable for all audiences.