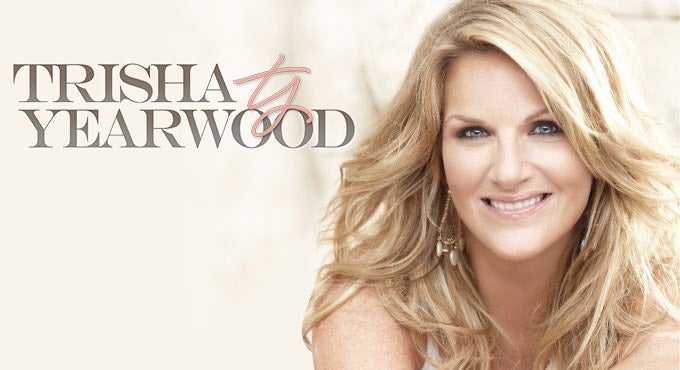 Feb
27
, 2014
Cobb Great Hall
TRISHA YEARWOOD
with Special Guest: Karyn Rochelle
Feb
27
, 2014
Cobb Great Hall
TRISHA YEARWOOD
with Special Guest: Karyn Rochelle
One of the highest-selling female artists in Country music history, a New York Times Bestselling cookbook author, and now a Food Network star, Trisha Yearwood has a habit of surpassing expectations. Since her 1991 debut, Yearwood has recorded twelve albums and achieved a hit-list of nine #1 hits and twenty Top Ten hits under her belt, including "She's in Love With the Boy," "Walkaway Joe," and "How Do I Live."
In an unexpected twist, Trisha turned her favorite hobby into a family project with a cookbook series that combines Yearwood family anecdotes and recipes. In 2008, she released "Georgia Cooking in an Oklahoma Kitchen" and in 2010 "Home Cooking with Trisha Yearwood," both of which debuted on the New York Times Bestseller list. The success of the books led to her Food Network show, "Trisha's Southern Kitchen" which debuted in April 2012, won a 2013 Daytime Emmy for Outstanding Culinary Program and is now in its fourth season.
In addition to three Grammy Awards, the Grand Ole Opry member has won 3 Country Music Awards and 2 Academy of Country Music Awards.
RUN TIME: Approximately 2 hours and includes a 20 minute intermission.
Additional Ticket Information

RUN TIME: Approximately 2 hours and includes a 20 minute intermission.

VIP Tour Package - Package price: $200

Package includes:

One premium reserved ticket located in the first 10 rows
Autographed, collective tour lithograph (numbered)
Exclusive tour merchandise item
Commemorative tour laminate
Limited availability

VIP TICKETS ARE NO LONGER AVAILABLE