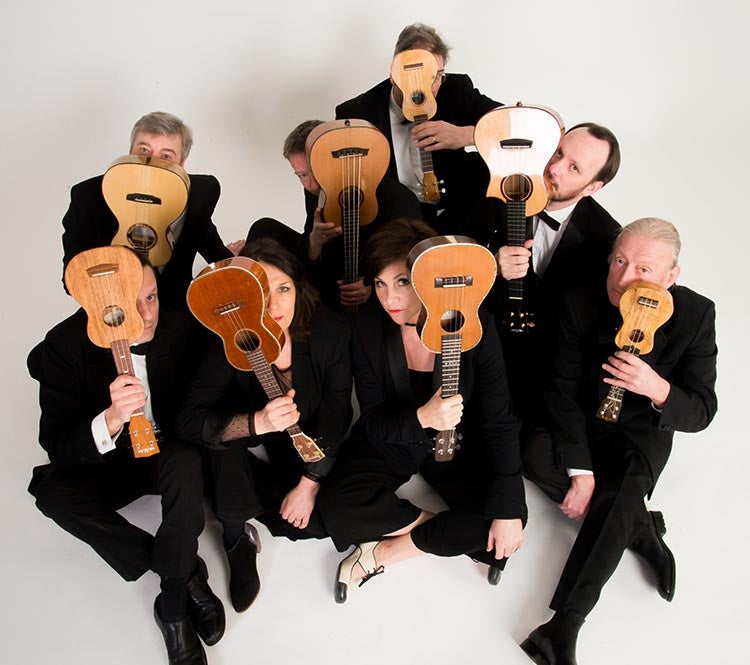 Mar
19
, 2019
Cobb Great Hall
Ukulele Orchestra of Great Britain
Mar
19
, 2019
Cobb Great Hall
Ukulele Orchestra of Great Britain
George Hinchliffe's Ukulele Orchestra of Great Britain
"Superbly tuneful fun!" –NYTimes.com
Six years ago, this amazing global sensation astounded and delighted Wharton audiences. In this triumphant return, they remain as daffy and astonishing as ever, their virtuosic musicianship coupled with a delightful sense of humor. Going from Tchaikovsky to Nirvana via Otis Redding and spaghetti western soundtracks, the Ukulele Orchestra of Great Britain takes us on what they call "a world tour with only hand luggage," and gives the listener "one plucking thing after another." Masters of the unexpected, the "Ukes" provide pure entertainment, dead-pan British humor, and irresistible foot-tapping music. You may never think about music in the same way once you've been exposed to the Ukes' twisted musicology.
Sponsored by The Doctors Company with additional support from McLaren Greater Lansing.
Media Sponsor: Michigan Radio.